Immersing yourself in and improving your understanding of the English language is a huge part of the au pair program in the USA. Young women and men from around the world choose to work and live abroad in America so they can have everyday practice using a foreign language that will assuredly benefit them later in life.
After all, English is a language spoken all over the world; it's a great equalizer and community-builder in parts of the globe where people of many different nationalities come together to live, work and play. It's one of the top 3 most spoken languages in the world, and it's a life skill that many employers and universities look for when hiring and accepting students.
So it's no wonder, then, that an investment in the English language is an investment in one's future career. In fact, learning English is one of the best things you can do to support your life goals and help set yourself up for success.
As an au pair, you'll naturally be perfecting your English through daily interactions with your host family, host children, community members, LCC and new au pair friends. But what you may not realize is just how important this new language will be once you return home and start looking for jobs. It's a great thing to have in your back pocket—and on your résumé or CV!
What are some ways that becoming fluent in English will help you succeed in the future? The truth is, there are countless ways that learning English in a native environment can impact your life positively—here we've outlined just a few of the big ones:
Global Appeal
When you speak English fluently, you instantly have more marketable appeal for international companies around the world. This is because speaking a unifying language like English can help you relate to and work with different cultural groups from across the business! It can help you speak to people in a more personal manner, and truly understand what it is they're trying to say rather than guess based on a rough translation.
Communicating with someone in their own language also helps break down barriers that could prevent things from moving along quickly at work—like contracts, or events. It also helps the entire team to feel comfortable and confident. All in all, speaking English will give you access to global professional opportunities, which can lead to better business and more success for you.
Travel Opportunities
Being proficient in English can open up countless doors for you in terms of travel and cultural immersion throughout your career. When you work for a company that has international partners—or is at least looking to grow globally—you'll be the first person chosen to help lead the efforts if you're already a master communicator.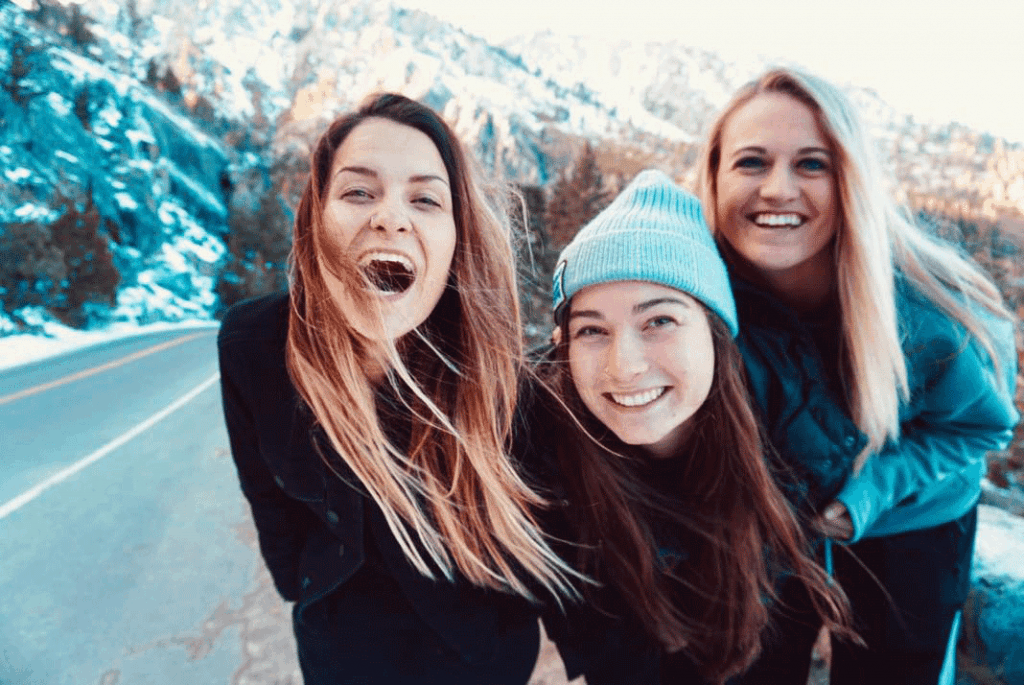 When you're an au pair, you spend a year (or more!) in the USA, immersing yourself in the language and exploring as many different corners of the country as you can. But as a working professional with a strong understanding of English, you have the opportunity to see many different parts of the world! There's no limit to the places that can use translators and experts fluent in several languages—so if travel is something you want to do more of in the future, then having a great grasp of the English language is an important step in getting there.
Professional Growth
Over the years, research has shown that along with knowing a foreign language comes other crucial business and life skills that apply well to the workplace. Consider the fact that studies show that students who receive second language instruction are more creative and better at solving complex problems than those who do not receive this training.
And, of course, there's the fact that switching back and forth between difference languages can help you improve your mental acuity and multitasking abilities.
Finally, there's research out of the University of Chicago that states that people who speak several languages are more confident in their choices—both professionally and personally—after they've thought it through in a second language to see if their initial conclusions hold up.
All these studies and more indicate that investing in your English fluency is a life skill that only leads to more developed life skills and all around success in one's workplace.
So if you're considering a future at a global company, or a business where interpersonal relationships and building connections is a priority, then be sure to perfect your English! There's no better place to do it than in a native environment—for instance, in the USA as an au pair.