"Being an au pair isn't just a year in your life. It's a whole life in a year!" This commonly expressed opinion rings true—the au pair experience offers so many great opportunities. You can earn money while living abroad, travel, learn English, find a second family in America, make friends from all over the world. But what makes being an au pair especially fulfilling is that it gives you a chance to make a meaningful difference in the world.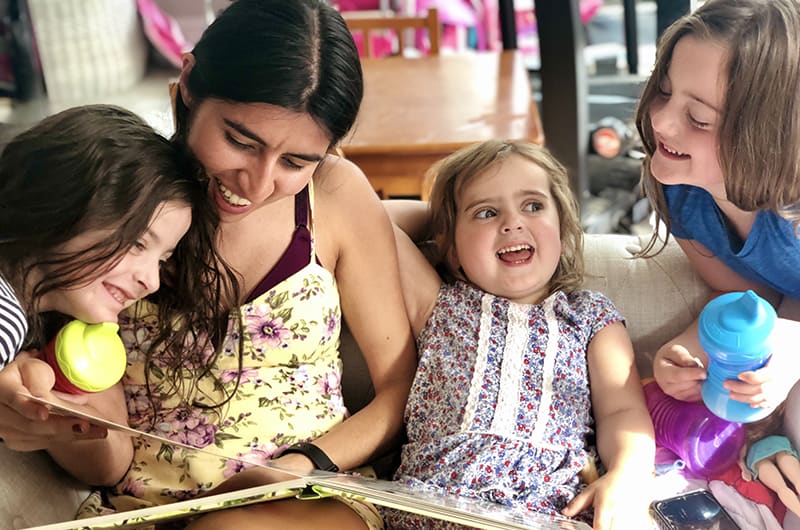 Au pairs positively impact their host children
The biggest impact au pairs make is often on the smallest of people—their host kids! Au pairs help their babies, toddlers, school-aged kids and teens achieve important milestones, build self-esteem, feel love and affection and gain exposure to a different part of the world. Kelly, a host mom in California shares, "Niki has helped teach my son manners, sharing, creativity, how to appreciate the beauty of nature, and how to treat people with kindness. Anytime I tell my son I love him, he says 'I love you too Mama, Dada, and Niki'. It just reminds me how much she has impacted him in the short time she has been with us."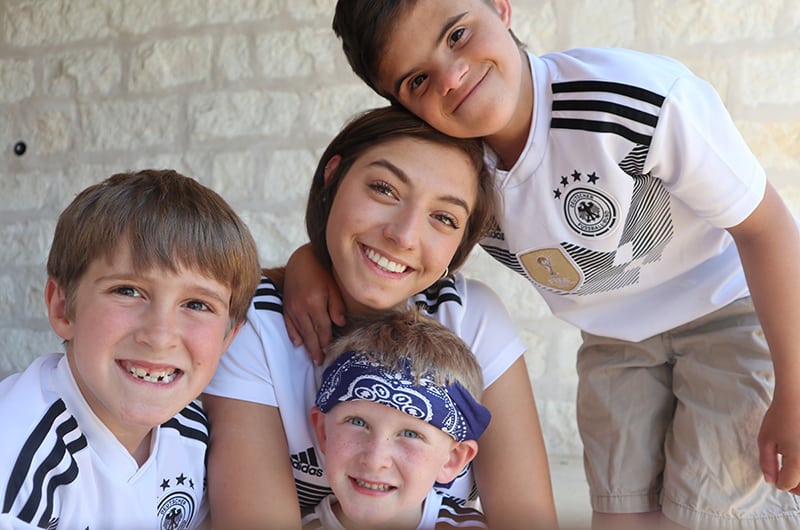 Host mom Ashley shares similar appreciation for what her au pair Sofia has contributed to her family. "She has cared for our boys and given us the gift of love, patience, kindness, fun, and of course her culture. We love hearing about [Sophia's] plan to become a doctor, and our 2-year-old also announced he will become a doctor because of her influence." She adds, "Our family will forever be changed by this young woman and we can't wait to hear what her bright future holds."
Au pairs are ambassadors for their home countries
Au pairs become very effective ambassadors for their home countries when they share their holidays, cuisine, language and traditions with their host families and friends. Even a simple conversation can help dissolve stereotypes and foster greater understanding about a place or a people.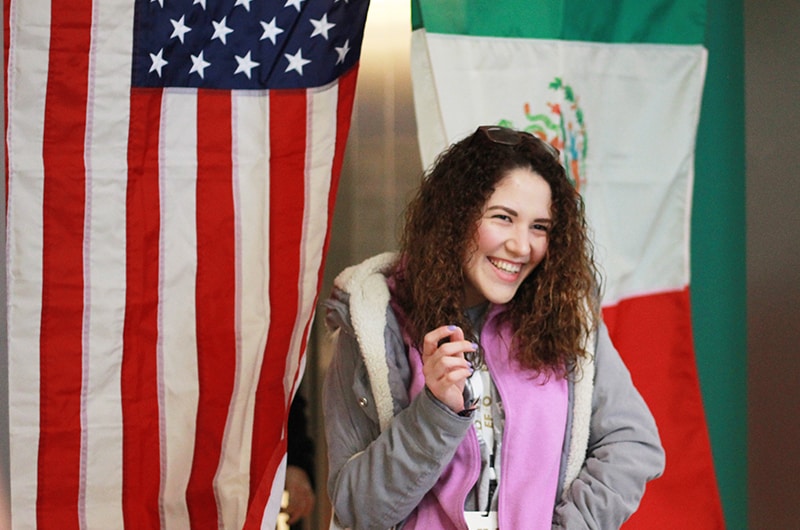 Au pair Melanie says that before leaving for the U.S., she realized "most of the misconceptions about my people and my culture are just because they don't know us." So while Melanie had lots of goals in mind when she arrived to the U.S., an important one was to help Americans better understand Mexican people. "Being an au pair in the United States was a really great opportunity for me to show what Mexicans really look like, really talk like and think like."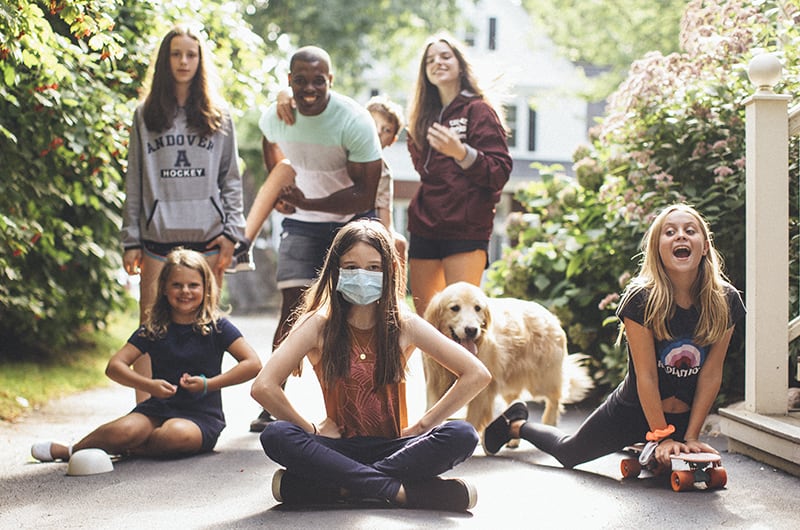 It's common for au pairs to influence others in their communities as well. South African au pair Herschelle, for example, has made a big impression on the neighborhood kids. "Since Herchelle arrived, we have daily visitors—the neighborhood kids—who just want to be with him, or talk with him, or even walk our dog with him. He truly is the Pied Piper of Hamelin" says Herschelle's host mom Helen.
During their time in the U.S., au pairs also learn about Americans and their way of life. In fact, a 2020 EurekaFact survey, found that 97 percent of au pair alumni felt they gained a better understanding of American culture during their time in the United States! We saw one interesting example of how au pairs' perceptions of the USA changed during the interviews for Cultural Care's 10 Questions video campaign. When asked what surprised them most about the U.S., the majority of au pairs reported that Americans were much friendlier than they expected!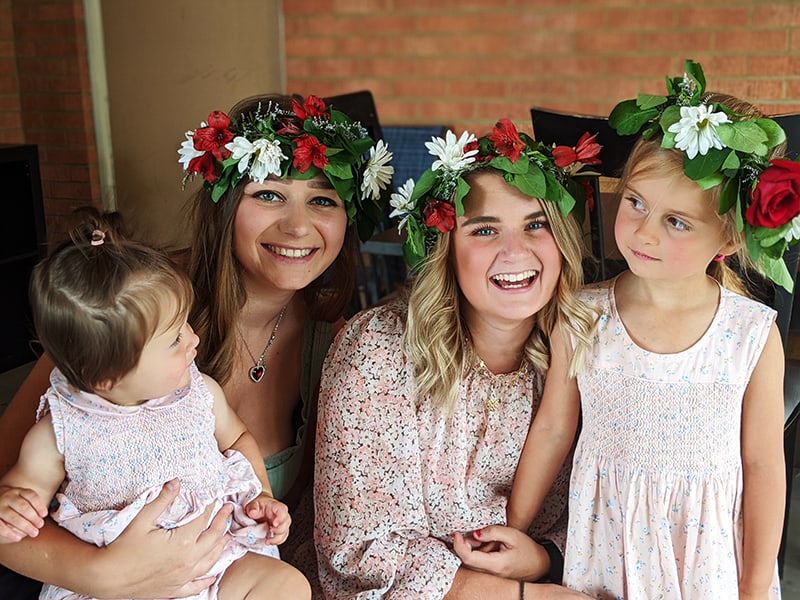 Two factors make deeper understanding of each other's cultures possible: the fact that au pairs live with their host families in their homes and the minimum year-long term together. "You can't really impact other's perception of who you are or where you come from while you're on holiday somewhere for a week," says former au pair Brigid. "But as an au pair there's time and space to do that." And all of the  cultural exchanges that happens as result of the au pair program are fuel for a global movement toward empathy and tolerance.
Au pairs become leaders and a force for good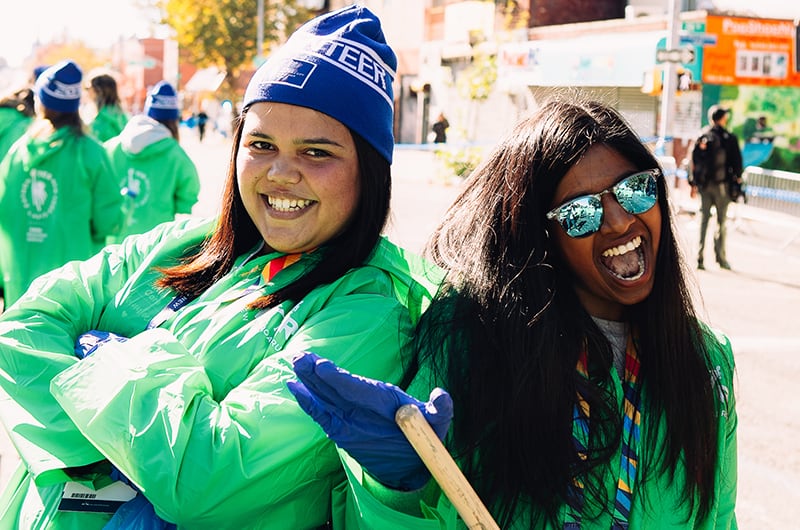 Many au pairs find ways to help those in need during their 1-to-2-year stay in the U.S., extending their influence even further. For example, Colombian au pair Isabel volunteered to chat with lonely senior citizens during COVID-19 crisis. Tamar, au pair from the U.K., organized a collection drive for her local food pantry during the Thanksgiving holiday. Polish au pair Klaudia volunteered at the New York City marathon and German au pair Jona helped out at a nearby animal shelter.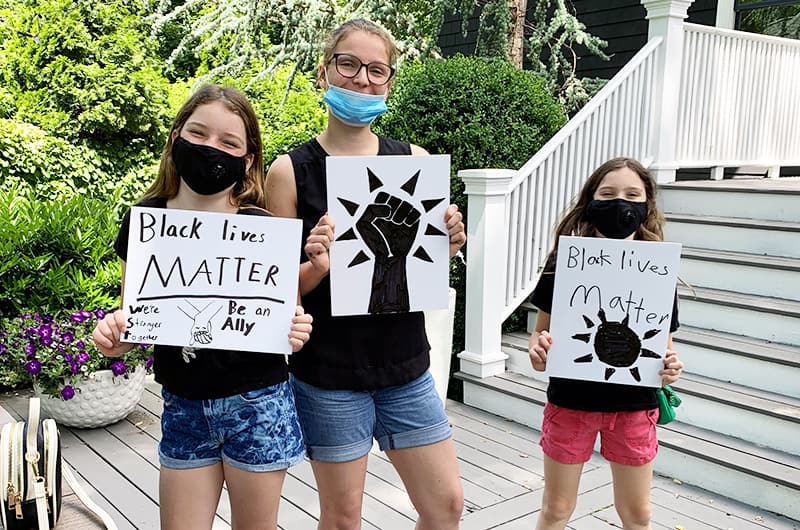 Au pairs also find time to support and stand up for issues they believe in. South African au pair Jeanne joined her host parents and kids for hard conversations about social justice and showed her support for the Black community by attending local rallies. Host mom Monique appreciated Jeanne's help in "continually reminding [the boys] their lives matter". Mexican au pair Arantxa dressed up like a Polar bear (!) to protest climate change. Joana, au pair from Argentina, speaks out about women's rights.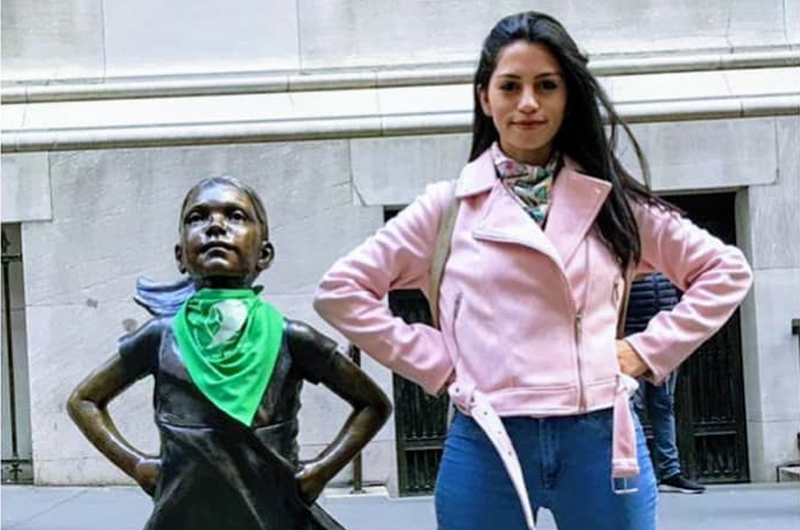 Sometimes au pairs are inspired to join the do-good efforts of their host families or Local Childcare Consultant (LCCs). Other times, they seek out their own ways to help, emboldened by newfound confidence and inspired by the American tradition of volunteerism.
Either way, au pairs can use their time in the U.S. to be a force for good and to make an even bigger difference in the world.