Spring has sprung—which means Mother's Day is just around the corner! It's a perfect time to celebrate host moms, and all they do for their au pairs.
The host mom and au pair relationship is a truly special one. It's one typically built on mutual respect, trust and love. All across the country, Cultural Care au pairs and their host moms spend time together every day, learning from one another and forming a bond that makes their lives—and the lives of all those around them—infinitely better.
This Mother's Day, take some time to plan something special for your host mom. Whether it's a homecooked meal, a homemade card, a special gift or even just some kind words and a hug, a gesture on this day can make her feel cared for and appreciated.
Take it from host mom Rebekah in Colorado, whose au pair Clara made her Mother's Day extra fun this year: "Clara arrived to our family with genuine hugs and gifts for each one of us on day one. Then one week later, I woke up to a surprise breakfast spread complete with homemade cookies she baked the night before while I was sleeping, a beautiful mug full of my favorite coffee, a gift of framed pictures of me with my children, and a special Mother's Day card. I was shocked by the surprise, astounded at her thoughtfulness, and bewildered by how she could have possibly found a way to print and frame pictures and buy gifts within one week of being in Colorado! I cried."
Colombian au pair Manuela loves her relationship with her host mom, Megan, in Minnesota. Manuela says that Megan is "the best host mom! I feel like she is my family and my friend and I know I can speak with her about everything because we do! She makes me feel comfortable. She knows me and she knows when I'm feeling bad. One of my favorite moments with her is helping her choose her outfits for when she travels. We are definitely way more than host mom and au pair."
Sometimes, making your host mom feel good on Mother's Day is as easy as writing them a simple but sweet card—this gives you a place to write your feelings and make sure your host mom knows what an impact she's made in your life. For instance, Argentinian au pair Antonella made a beautiful card for her host mom, Cara, with the help of her ten-month-old host kid last year. Her host mom adored the card, and was so grateful for the gesture—especially since she included the baby in the activity!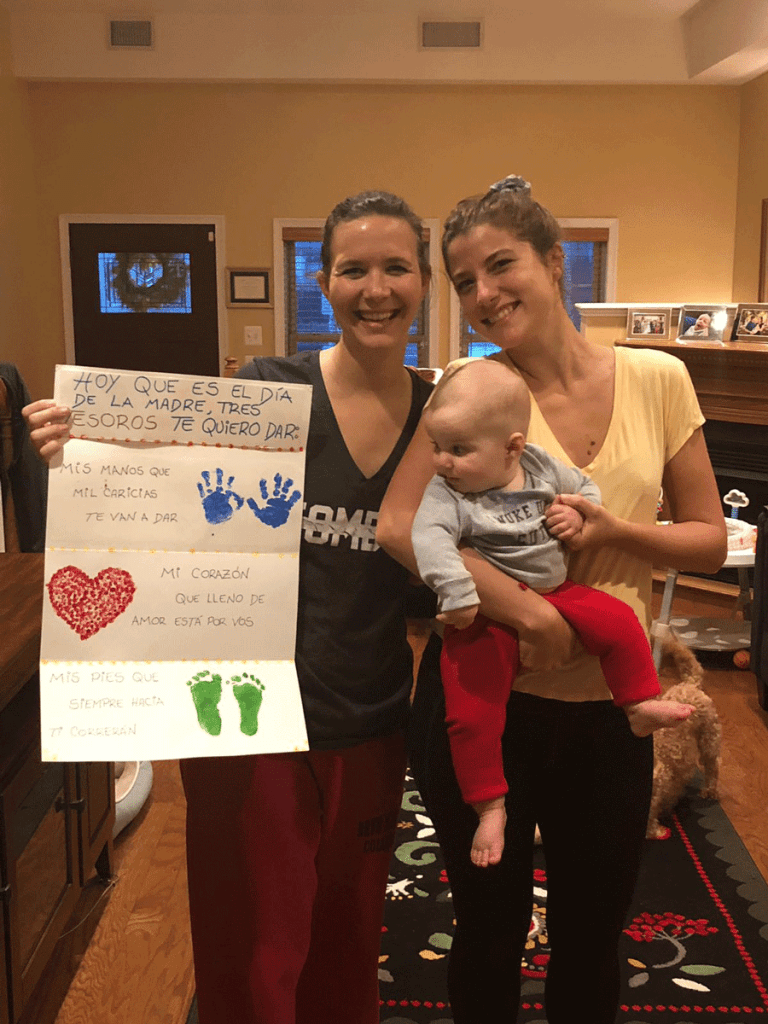 Antonella says her host mom makes her feel thankful, happy and blessed every single day.
South African au pair Sharice when she arrived she was greeted by her host mom Rebecca "and the rest is complete bliss." Sharice says, "I was shown such love from the moment I arrived. We have a very open relationship and enjoy each other's company and value each other's opinions. My host mom Becky and I will relax after a long day and talk about everything and anything. I love the fact that she will ask for my advice on topics and bounce ideas off me. It makes me feel so appreciated and supported. Having them say thank you or saying that you are doing a great job may seem small but can make a difference to your experience as an au pair."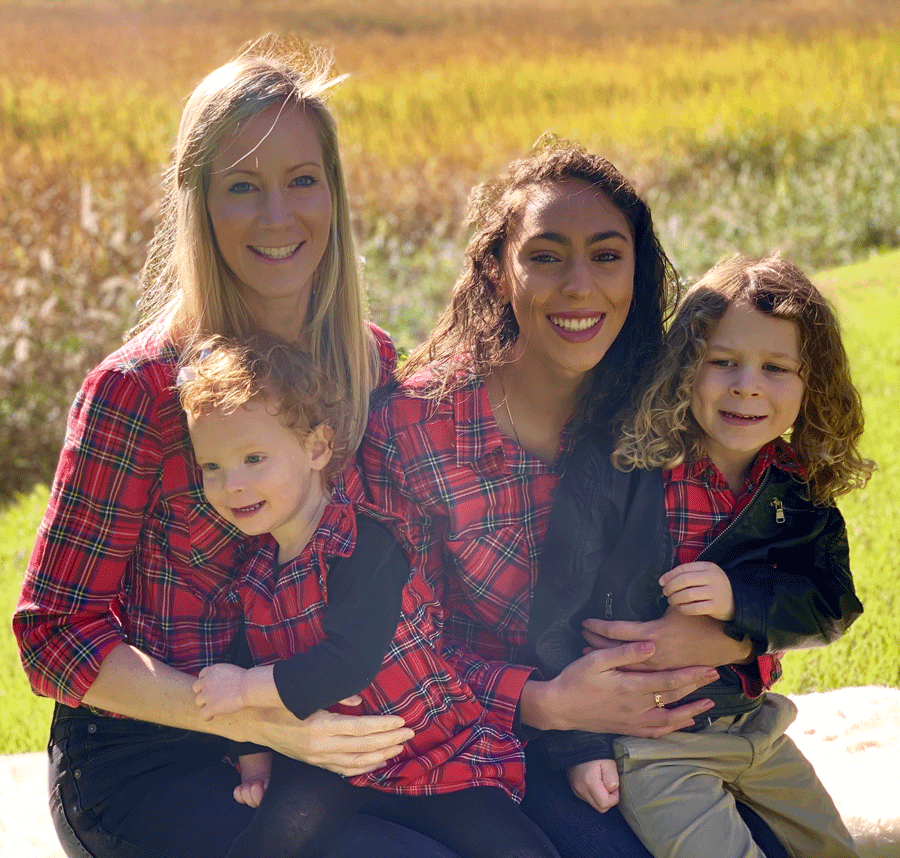 Host moms can also be a huge help when it comes to taking care of practical matters during your au pair year. Thai au pair Somo says that after just 1 month of being in the USA, her host mom, Suzi, managed to help her with everything from getting her documents to helping her find English language classes so she'd feel more comfortable in her new home.
"Suzi is like my real mom, sister and friend," says Somo. "When I have a question about USA or culture here she is excited to share everything with me. She always gives me good advice, helps me with traveling and supports me in everything."
Every day is a good day to celebrate the unique bond between an au pair and their host mom—but this Mother's Day is an extra special time to say thank you for all that host moms do!