Meet Priya Gulati, a host mom living in Los Angeles, California! She and her husband Raman are parents to their two, beautiful babies named Sohana and Ariyan. Together, the Gulati family welcomed Italian au pair Memi in the Spring of 2017, and almost immediately, an unbreakable bond was formed. Every member of the family – which Memi is an unofficial part of – has benefited from the cultural exchange of the au pair program. As Memi lives the au pair life, she learns from her host family about American culture and most importantly, lives like a local.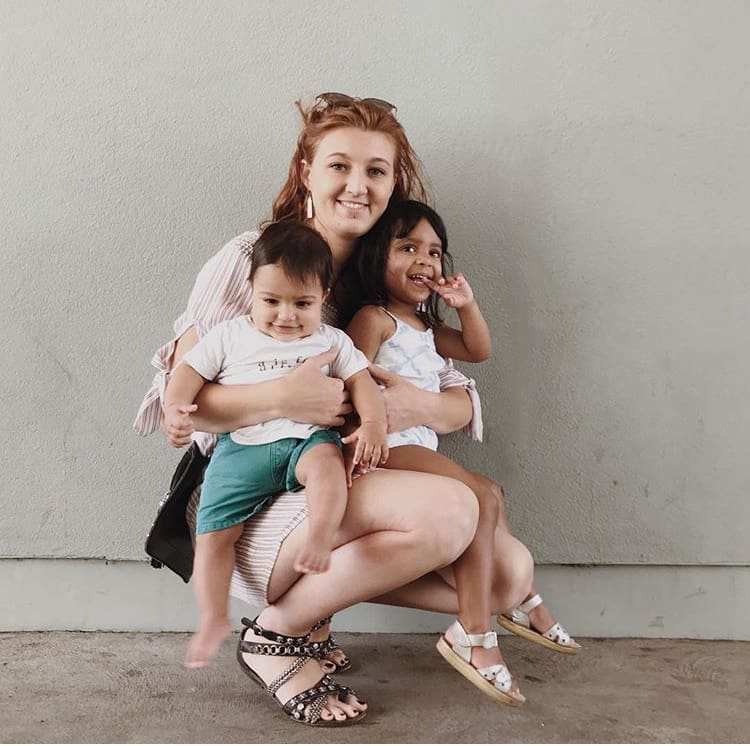 She has fully embraced the LA lifestyle, and spends her free time soaking in all the incredible sights, food and entertainment Southern California has to offer. In return, Memi introduces her host children to her native language, traditions and Italian way of life. Memi has cooked Italian food for her host family, and her host family has cooked Indian food for her! Host mom Priya believes that cultural exchange is a crucial part of having a successful au pair and host family relationship – and that it's crucial to a child's development.
"I really like that au pairs bring their own cultures into their host families," says Priya. "For us, it's really important to have kids who are well-rounded. My husband and I both traveled a lot growing up, and we really want our kids to have that diversity in their lives too."
Exchanging Cultures
To help introduce Memi to another aspect of cultural exchange, the Gulati family brought her along to Priya's sister's wedding in New York. Not only was it a chance for Memi to travel to New York and see a new corner of the country, it was a once-in-a-lifetime opportunity for her to experience an Indian wedding! Throughout their time together, the Gulatis family and Memi have made a point of spending quality time together, without feeling like they have to be around each other all the time. They've struck the perfect balance at home, and they're grateful that their personalities clicked right from the start.
"It's been so wonderful with Memi because we all have our own routine. We do certain things together and we do certain things separately," says Priya. "We'll all cook dinner together, for instance – and then she'll watch her TV shows and we like to watch ours. It just works."
An Instant Fit
Priya remembers the first time she saw Memi's au pair profile – and how she knew right away that she was the au pair for them. "I really liked the heartfelt things she said about her big family. And I just felt like our conversations were so honest," says Priya. "I knew she was the right fit from the start. I also really liked her video – I think I watched it 5 times! An au pair's video is so important because it's our chance as host families to see au pairs in action."
Priya and Memi have grown especially close – because Priya is a work-from-home mom, she and Memi spend a lot of time together during the week. "I feel like we're friends and sisters – and I feel like we can talk about anything," says Priya of her au pair Memi. "We have similar world views and values. I'd describe our relationship as very open, and caring for each other."
A Strong Bond
When asked what unique qualities Memi brings to the family's household beyond just the element of cultural exchange, Priya exclaims that there are "so many!" She sees Memi as a very creative person – and a really, really quick learner. She also believes that her worth ethic is incredible. "When she baby-proofed Sohana's whole bedroom, I was so impressed," remembers Priya. "She got so creative with the assembly of the furniture and the organization of all the toys. She even drilled the power strip up above Sohana's reach, so she would never have the chance to reach the electric outlets!"
Every day, Memi does things to enrich the children's lives. She takes them to museums, to the zoo – and she even schedules playdates with other local families! "Memi does so much to make them smarter and to help them understand the world better," says Priya. "And at a time like this when they're so young and they develop so much, it makes us feel so lucky to have her."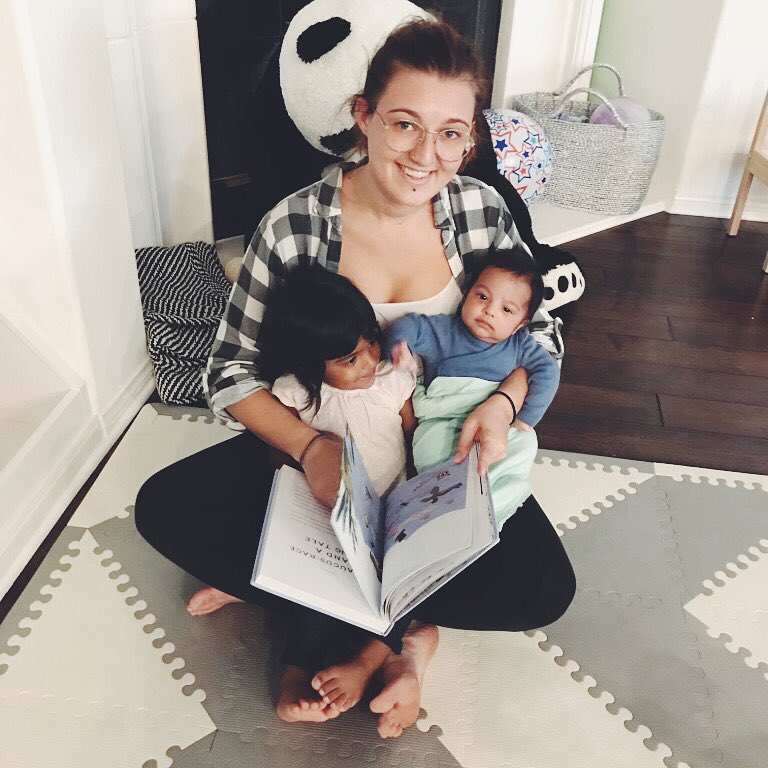 Advice for Au Pairs
Priya has some helpful words of advice for au pairs applying for the program and looking to match with host families. She says that one of the most important things that host families look for when interviewing au pairs is a true passion for working with children. It was really crucial to the Gulati family in particular that they found somebody who really liked newborns – but in general, Priya believes that a genuine interest in childcare and in being a member of a second family in America will take an au pair far.
Memi has decided to stay in Los Angeles, so she and her host mom Priya, host dad Raman and host children Sohana and Ariyan have plenty of opportunities to stay in touch and see each other now that Memi's au pair year as come to an end. Whether she's joining for Sunday dinner or attending the kids' birthday parties, she will always be an honorary member of the family.