COVID-19 has turned the world upside down seemingly overnight. And the limitations the virus has imposed on au pairs in the USA are making daily life—and fulfilling goals like travelling and making friends—a whole lot more challenging. But, over and over again, we've seen au pairs rise to the challenge and make the best of the situation. Here are some of our favorite stories shared by the Cultural Care community during this global crisis.
Brazilian au pair Ana, living in Virginia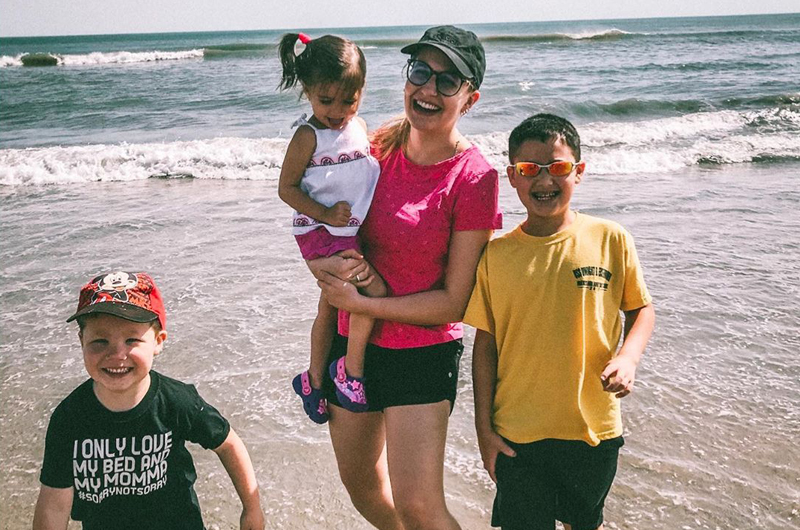 Ana has spent just over a year with her host family, and although this time is difficult, she says, "I will not give up, I'm sure God is preparing something better for me and he will take care of everything!  I am hopeful that all of this will end soon and I will continue exploring the USA." Ana's host mom is a nurse and her host dad is military—two jobs that definitely are not in jeopardy during these crazy times. Ana's host family is so appreciative of her help and they have used this time to try some of Ana's cultural foods, Skype with her family back home, learn her language and sing her songs."
Italian au pair Enrica, living in Massachusetts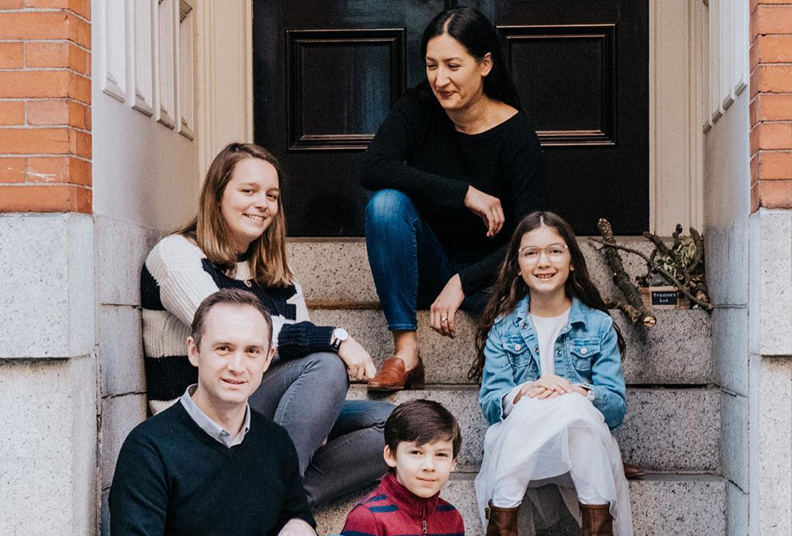 Italian au pair Enrica and her host family had their portrait taken in front of their house as part of their local #frontporchproject, a U.S.-wide initiative to capture photos of families during the COVID-19 crisis and to raise money for coronavirus relief. Enrica admits this is not the easiest time but "my host family helps me a lot with everything and also with seeing things in a good way. I know I'm gonna be part of the family no matter what, so I try to find positive vibes in the little things." @donnagarlough
Spanish au pair Maria, living in Colorado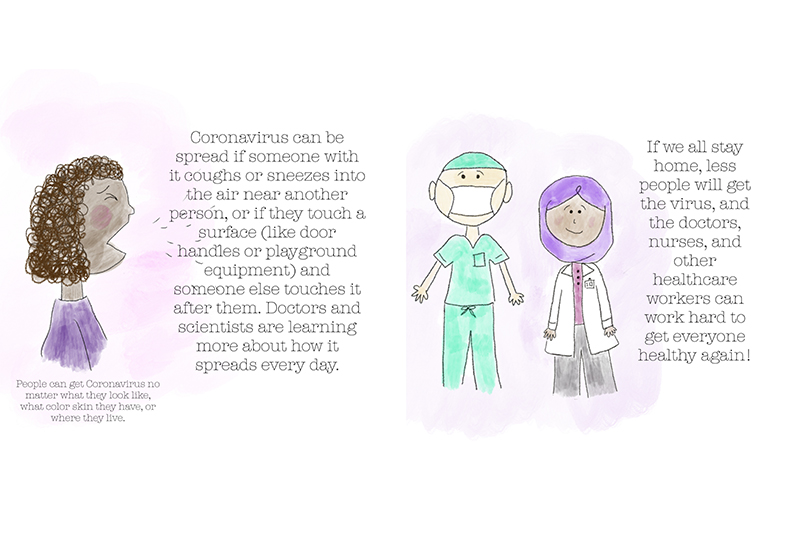 Au pair Maria, from Spain, said that when she met the Borst family during the matching process,  "it was a great match. You feel it and you know it when you want to make that big change in your life so you can join them." And during this time of crisis, Maria has been able to make a difference by translating a children's book her host mom wrote into Spanish. The book is called "What is Coronavirus?" and is intended to help children understand what's going on in the world right now. Although the corornavirus has made things more difficult, Maria shares, "I would choose this again and again."
Dutch au pair Nadeche, living in Virginia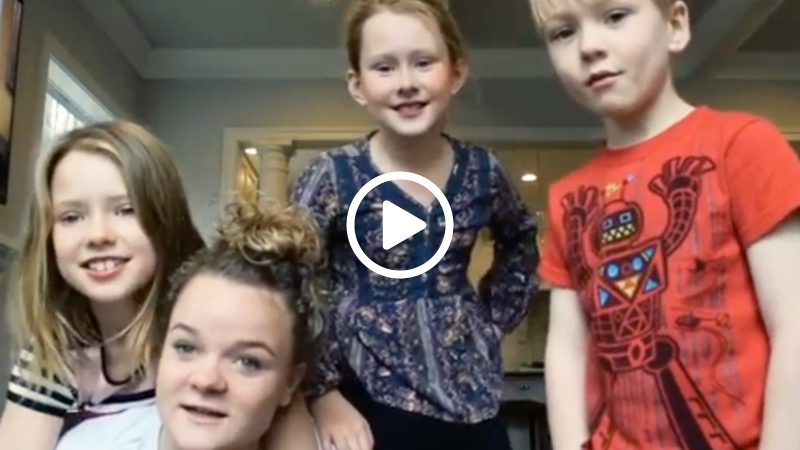 When her gym closed due to COVID-19, Dutch au pair Nadeche solved the problem with the help of her host children. Her new workout routine includes dead lifts, squats and planks become with the additional weight of four kids!
Dutch au pair Martine living in Ohio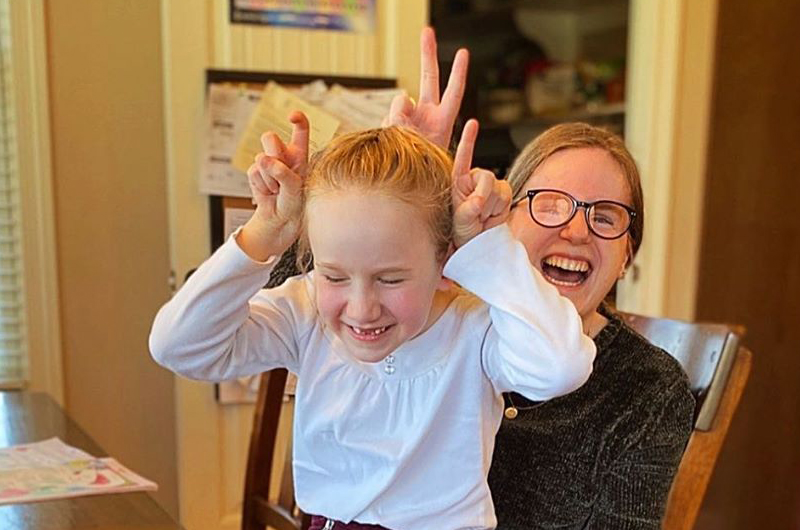 Dutch au pair Martine has been tirelessly helping her host kids stay busy during the COVID-19 quarantine. Together, they have written letters to her family back home, baked cookies and taken a virtual field trip to the Cincinnati Zoo. Martine shares: "Lately, we have grown even closer and enjoy the days as they are. By being positive and making the best out of it, the kids will do the same." @thedutchaupair_
German au pair Birte, living in Tennessee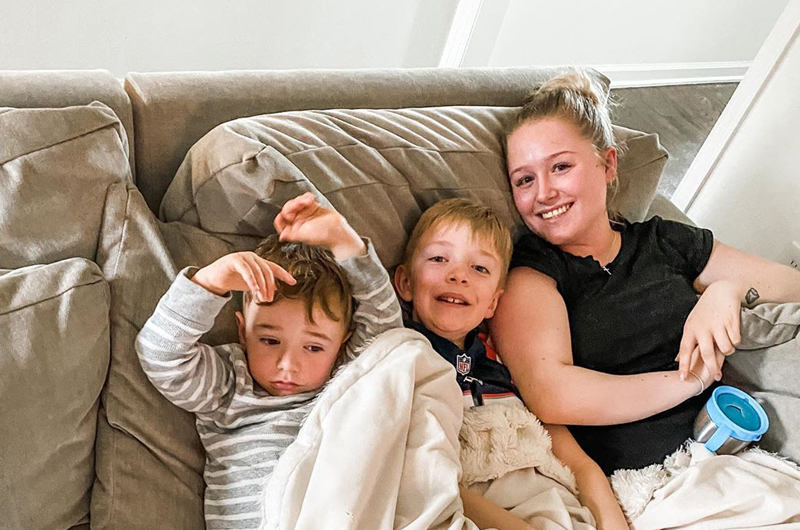 Isabeau Miller, host mom in Tennessee, says her au pair Birte "deserves all the awards" for the loyalty and commitment she has shown as her family's au pair. "This couldn't be less what [Birte] signed up for when she decided to do an au pair year in America. But she has been an absolute dream in, bar none, the hardest time on EARTH, literally. We're cherishing the big sister she's become to our boys and the third adult in our home. So grateful for her bright spirit, her kind heart, her supreme patience and her light and love. And can't wait for this weird time to be over so she can explore and see more of our country."
Italian au pair Andres, living in Colorado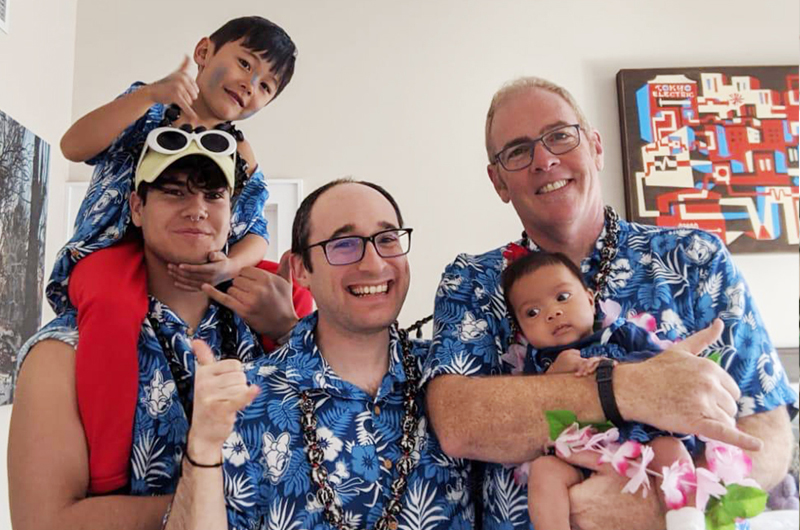 Italian au pair Andres and his Colorado host family were supposed to be heading to Hawaii during this year's spring break for some fun and sun. When they were forced to cancel plans due to the Coronavirus, they brought the Aloha spirit home instead with matching Hawaiian shirts and leis!
French au pair Oriane, living in Arizona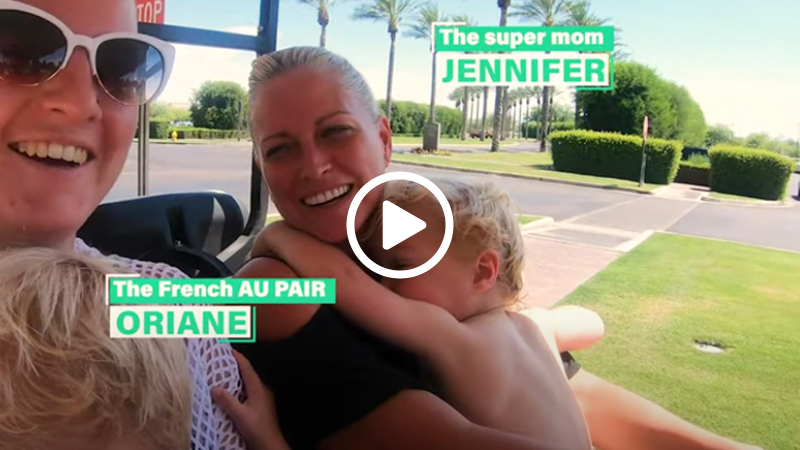 Two weeks into the COVID-19 quarantine, French au pair Oriane and her host mom Jennifer teamed up to start a YouTube channel in order to "share our daily activities and tips," says Oriane. Their hilarious videos feature adorable twins Wyatt and Aiden. Oriane is in charge of filming and editing while her host mom Jennifer is the singer/songwriter. We think they may be on their way to super-stardom soon!
Italian au pair Martina, living in California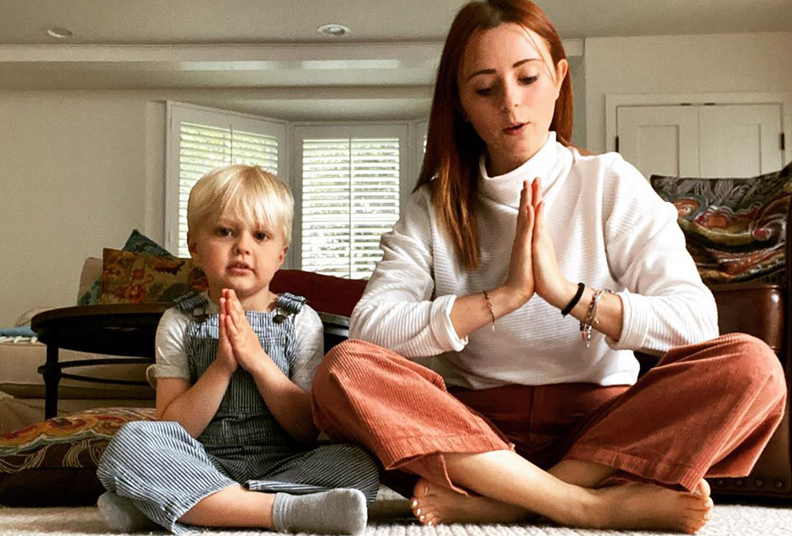 Italian au pair Martina just arrived to her host family's home in February, and she's fitting right into her new California lifestyle—quarantine and all! She and her adorable host boy start every weekday morning with a "Namaste" and an episode of Cosmic Kids Yoga to keep the stress at bay. Her host mom Rebecca says, "We adore her!"
Colombian au pair Paola, living in California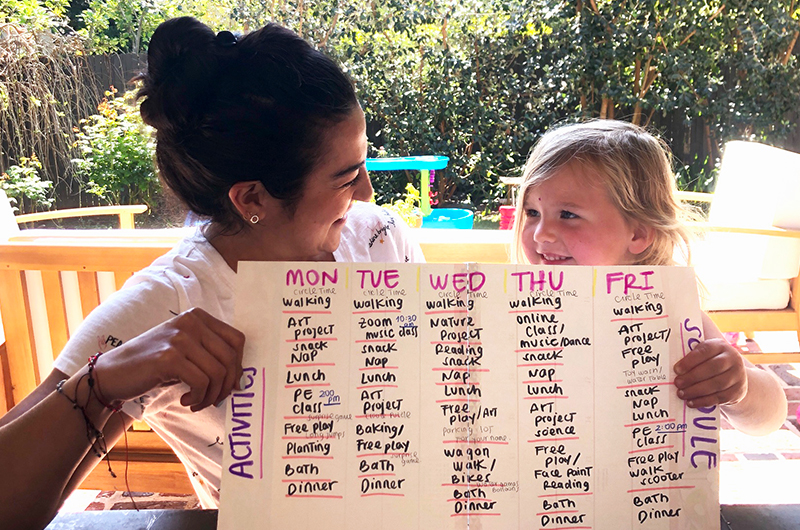 The coronavirus is challenging au pairs to add even more fun projects and activities to the daily routine, and Colombian au pair Paola is exceeding all of her host family's expectations. Host mom Liz shares, "Some of Paola's most popular quarantine activities have included: planting seeds in the yard, playing 'car wash' (cleaning toys in the water table) and baking banana muffins. We are so appreciative for  the love she is showing our children during this experience that will forever bond us. Mil gracias, Paola!"
Brazilian au pair Stefani, living in Virginia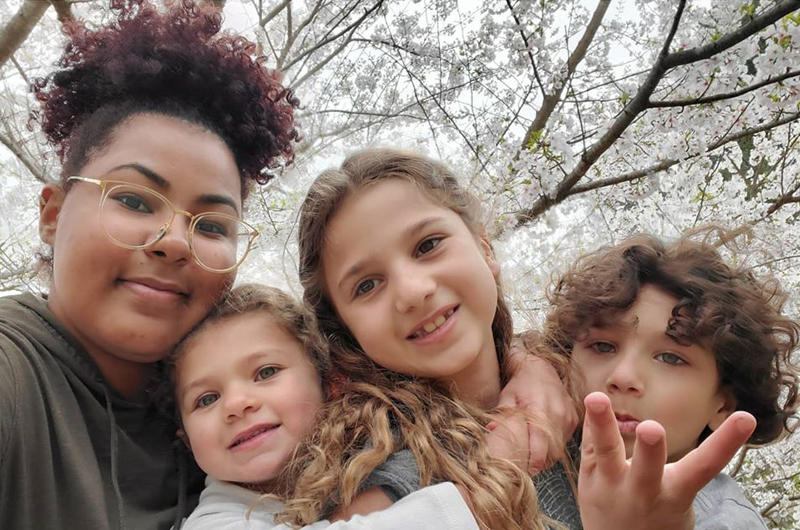 Brazilian au pair Stefani, who arrived to her host family's home in Virginia at the end of January, did not expect her first three months in the USA to unfold as they did. "I expected to travel more, see more places, meet more people. I expected a different experience. But I can't even say that I'm sad here. Things are not always as we expect—but for better or worse, staying at home with the kids has allowed me to see another side of them and to learn more from them too." Stefani's host mom Kathy adds, "Stefani has really bonded with our family and we have shared many evenings cooking, baking, exchanging pictures and much laughter. We are making the best of the situation."
We encourage you to follow us on our Facebook and Instagram channels for more inspiring stories! And if you have your own story to tell, you can share it here.