If you're considering going to Hawaii for vacation, you may be wondering the best way to get yourself there – after all, it's one of the most remote and expensive vacation destinations in the world. You may be considering looking for a program that allows you to work and travel in the USA. However, it's important to note that it is rare to find profitable and reputable opportunities to work and travel in Hawaii, since it's so small.
How to Travel in Hawaii
Instead of work and travel, many young women and men from around the world are embracing the chance to become an au pair in the USA and plan a big, Hawaiian vacation during their time off! It's the perfect blend of an authentic American experience on the mainland, coupled with an unforgettable trip to an unforgettable island paradise. As an au pair in the USA, you'll have plenty of opportunities to travel and explore every corner of America – including during your travel month at the end of your au pair program! There are countless, incredible places to visit in the USA, but none are more popular and exotic than a tropical Hawaii vacation. If you travel to Hawaii, you're in for an experience of a lifetime – from beautiful beaches to excellent surfing to traditional luaus, there's something for everyone!
Where to go in Hawaii
So you're ready to travel Hawaii. Now the question is – where exactly do you go? It may be a small archipelago, but there is still plenty to do and see on each major island. Keep in mind that Hawaii vacations vary from traveler to traveler, so it really depends on what islands you want to visit! The largest island in the chain is called the "Big Island" (also just called "Hawaii") – here you'll find two active volcanoes and outstanding snorkeling sites. Vacations to Maui – the second largest island in Hawaii – are also very popular due to hosting the island's highest peak and the scenic, winding Hana Highway. Of course, there's also the island of Oahu, where you'll find the capital of the Aloha State – Honolulu! Ultimately, any one of the 8 islands of Hawaii is worth visiting. Or perhaps even 2 or 3!
Your Hawaii Travel Guide
We can help you make the most of your Hawaii vacation! From recommendations on top attractions to tips on what kinds of Hawaiian cuisine to order, we've got you covered. With us as your Hawaii travel guide, you'll be sure to have a trip to remember.
Recommendation #1: The Hana Highway
On the island of Maui, there's a 64.4-mile-long stretch of highway that connects the hub of Kahului to the town of Hana. It's a gorgeous drive, complete with spectacular views of waterfalls, lush forests and the sparkling ocean. With the Hana Highway, it's all about the journey itself – you'll twist and turn and with each new corner, you'll experience a new, jaw-dropping vista. Once you get to Hana, we recommend exploring the multicolor beaches and chatting with the locals.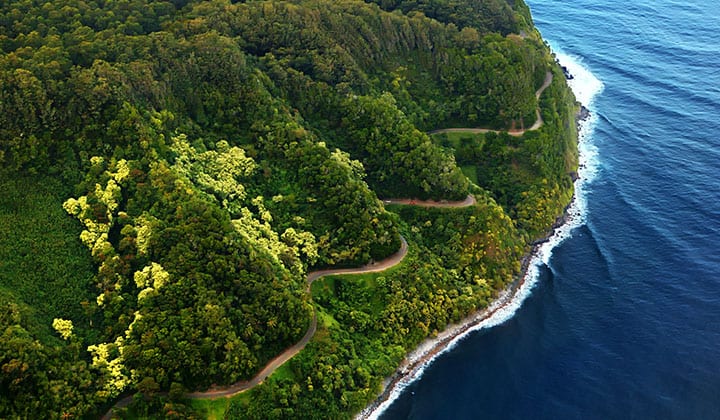 Recommendation #2: Pearl Harbor
Don't leave Hawaii without visiting the historical Pearl Harbor – it's a Honolulu site steeped in American history. When the Japanese bombed Pearl Harbor, it threw the United States into World War II – and in turn, cemented the large Oahu harbor as a famous landmark forever. Be sure to spend some time touring the Missouri – a Battleship Memorial that rests in the harbor and offers activities and tours to visitors from around the world.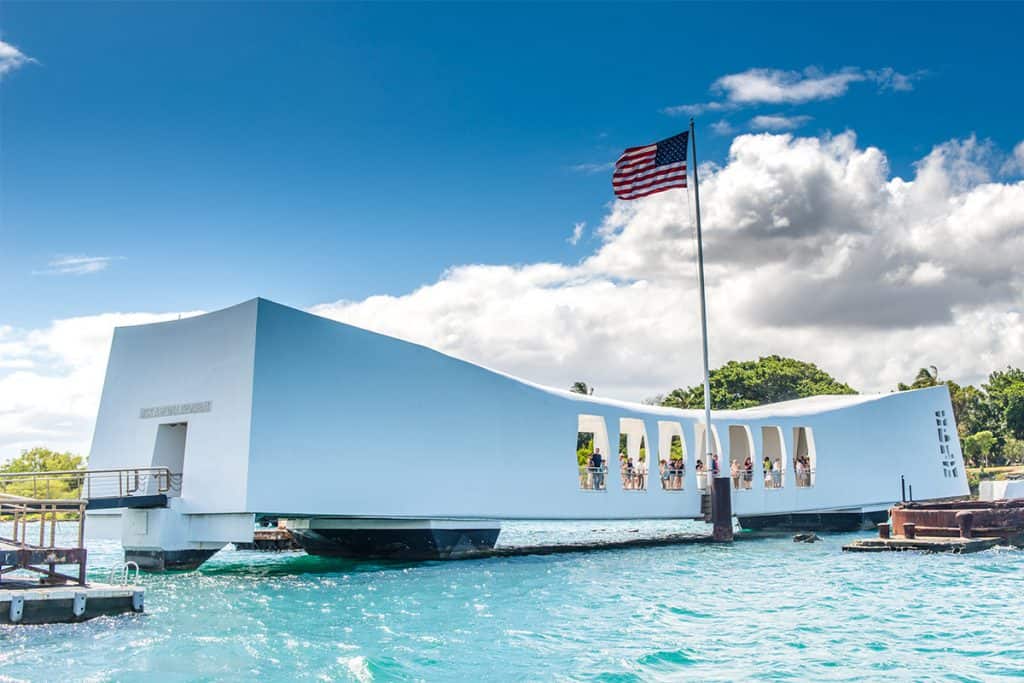 Recommendation #3: Makalawena Beach
Nestled on the west coast of the Big Island of Hawaii, Makalawena Beach is a secluded cove with white-sand beaches, lava pools and tranquil waves. Because this beach is so remote, there are no roads leading straight to it – you'll need to hike! But trust us, the nature beauty and serene atmosphere make it worth it. Take it from French au pair Caroline, who recently visited Hawaii for vacation: "[At Makalawena], we had the beach for ourselves. It was like paradise."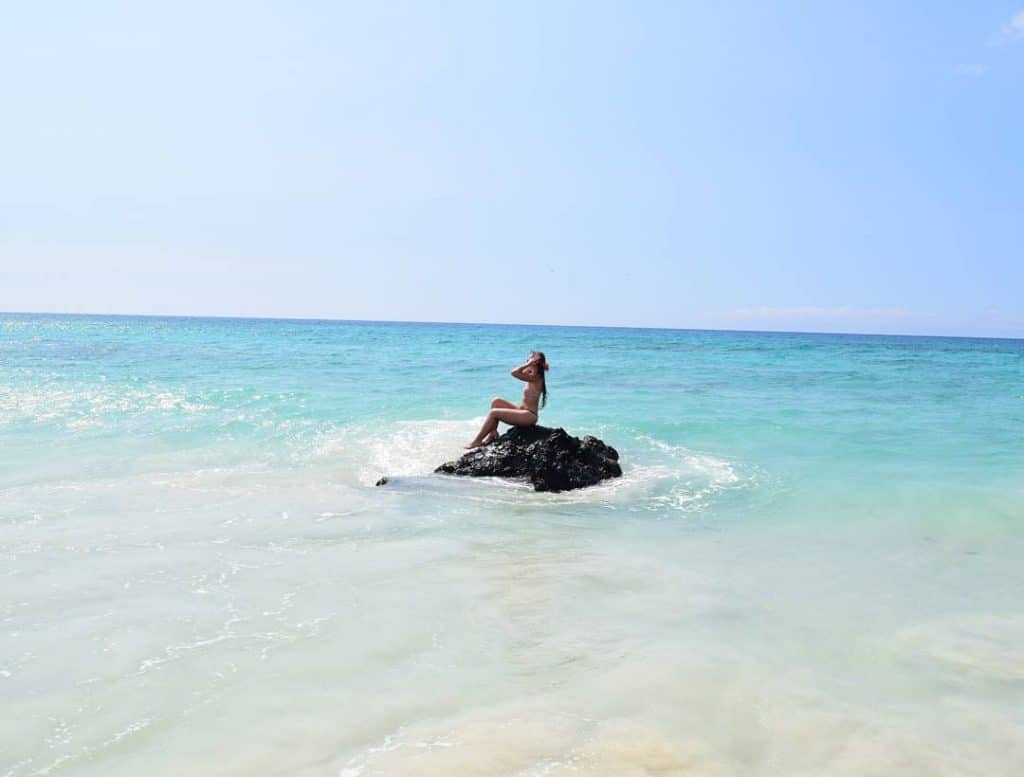 Recommendation #4: Punalu'u Beach
Another beautiful beach on the Big Island – this one, with black sand made of basalt! This one-of-a-kind beach was created by lava flowing into the beach, which exploded as it reached the ocean and cooled. It's the most famous black sand beach of Hawaii, made even more popular for sightings of the endangered Hawksbill turtles and green turtles sunbathing on the beach. "We camped at Panalu'u black sand beach," says French au pair Caroline. "It was so peaceful to fall asleep to the sound of the waves."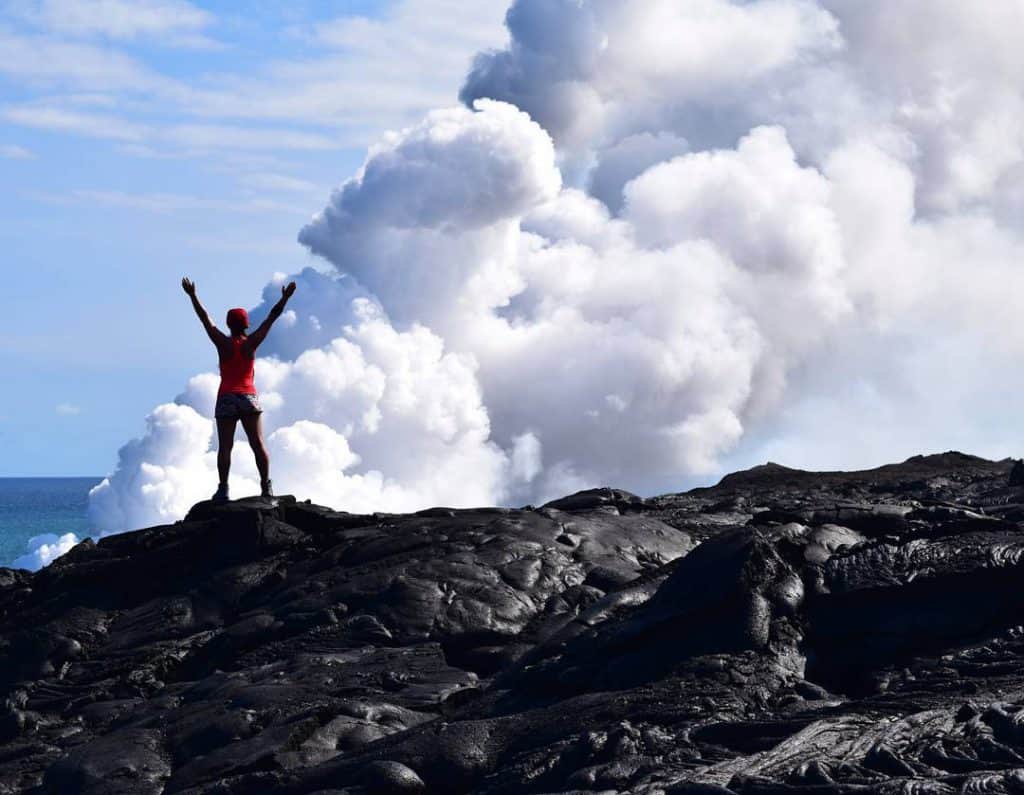 Recommendation #5: Authentic Hawaiian Food
Our rule is simple: When traveling, eat as the locals eat. And in Hawaii, that means traditional Hawaiian food such as kalua pork, chicken long rice, squid luau, poi, laulau and lomi lomi salmon. Some of the best Hawaiian cuisine can be found at Helena's Hawaiian Food in Honolulu on the island of Oahu – a family-run restaurant serving locals and visitors alike since 1964.  

 Recommendation #6: Kauai's Napali Coast
The island of Kauai is nicknamed "the Garden Isle" because of the dense, tropical rainforest covering much of its land area. One of the highlights of this lush island? The emerald green Napali Coast. It's known for its dramatic sea cliffs, dotted by narrow valleys, streams and waterfalls. The Napali Coast State Wilderness Park includes the Kalalau Trail, a steep footpath running through the park between two popular beaches. Whether you visit the Napali Coast by hike, by boat or even by helicopter, you'll be awestruck by its beauty.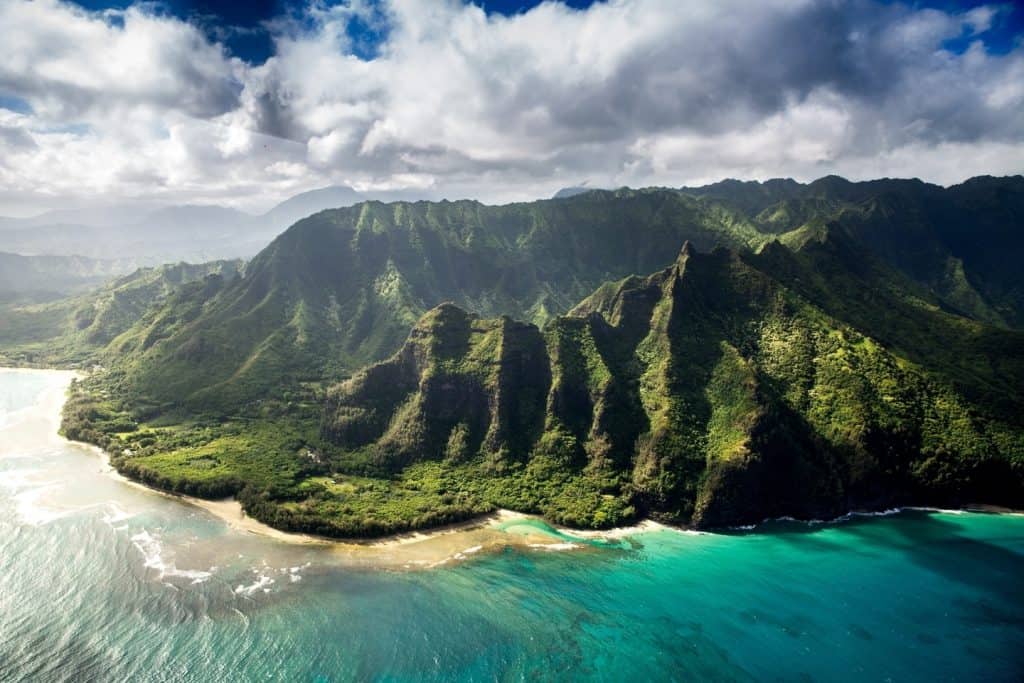 All in all, one of the easiest and most rewarding ways to get to Hawaii is by becoming an au pair in the USA – and then making your way over to the island paradise to explore, eat and enjoy the unique landscapes and scenery. Be sure to keep these tips in your pocket for when you do!