There's no doubt about it—the USA is a beautiful place. With so many different kinds of geographical features and diverse cities filled with interesting works of art, it's no wonder that when you scroll your Instagram feed you see so many pictures of America.
Our au pairs are always traveling to incredible new places throughout the USA, but certain places seem to pop up on social media all the time! You know the ones—the truly iconic and picturesque spots that seem to capture the essence of the country.
So we thought it'd be fun to collect the top 10 most Instagrammed places in the USA and lay them all out here for you to enjoy. Whether you're planning your next trip in America, or simply dreaming of one day exploring it, we've got you covered. These are your must-visits.
Horseshoe Bend
There's a small town in Arizona called Page—and within only one day's drive of it, there's more natural beauty than you can even imagine! One of the most frequently photographed stops? Horseshoe Bend!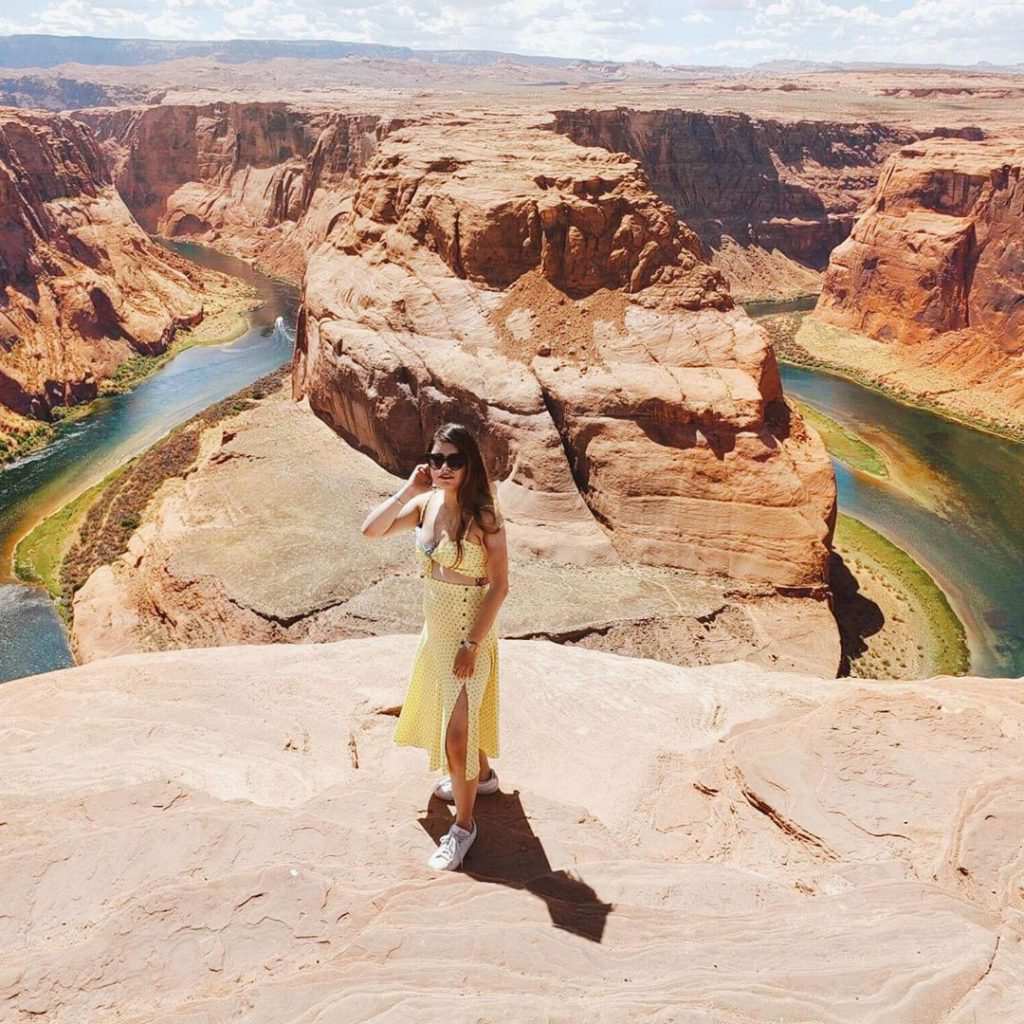 Horseshoe Bend is a horseshoe-shaped canyon formed by the Colorado River. It's roughly 305 meters deep, and can be observed from a steep cliff and lookout area above. It's a short hike to get to the lookout area (be sure to bring sunscreen and water!)—but once you're there, it's worth it. To get that perfect photo, you'll want to be close to the edge, but not too close! Stay at least an arm's length away from the edge at all times.
Brooklyn Bridge
Over on the east coast, in the famed New York City, lives the Brooklyn Bridge—another iconic photo opportunity and a gorgeous piece of architecture. The Brooklyn Bridge was opened on May 24, 1883 and since then has become a lasting symbol of New York.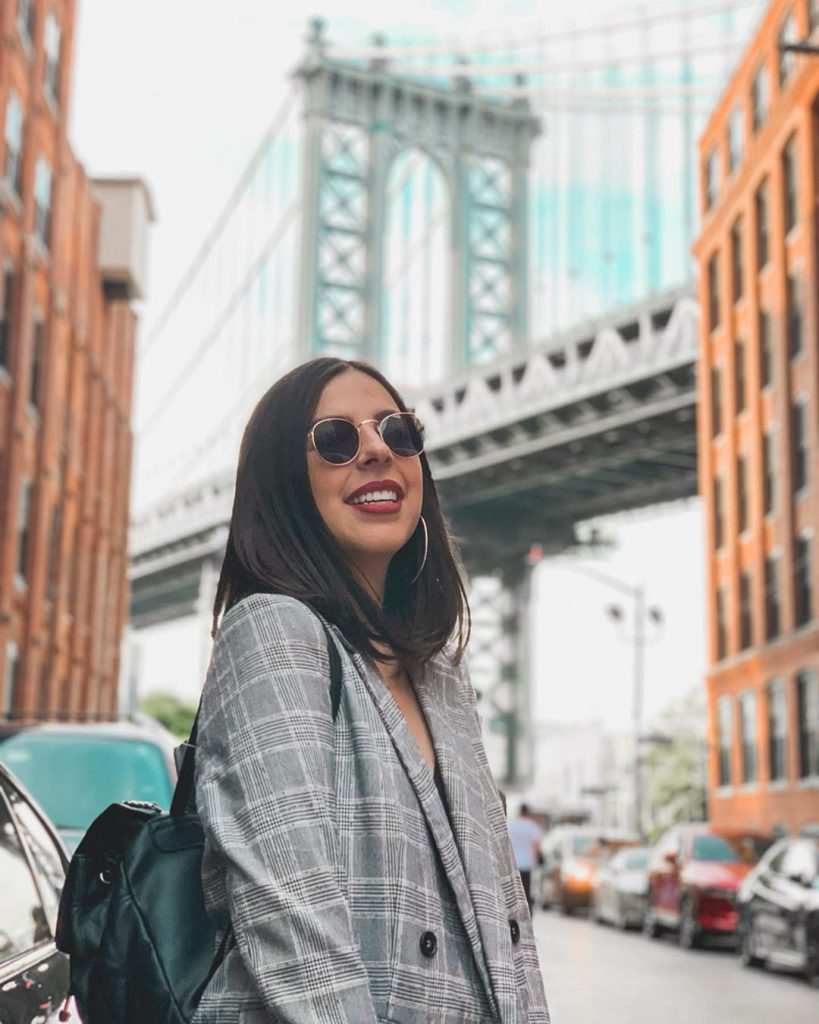 It's a hybrid cable-stayed/suspension bridge that spans the East River between the boroughs of Manhattan and Brooklyn, acting as the first roadway to connect these two vastly popular areas of New York City. It's also a magnificent feat of engineering—back then, it was the world's longest suspension bridge! To get the most Instagram-worthy photo, visit Empire Fulton Ferry Park and snap some pics there!
Grand Canyon
Perhaps one of the most well-known natural wonders of the world, the Grand Canyon is located in the desert state of Arizona. It's an immense canyon with layered bands of red rock that reveal millions of years of geographical history.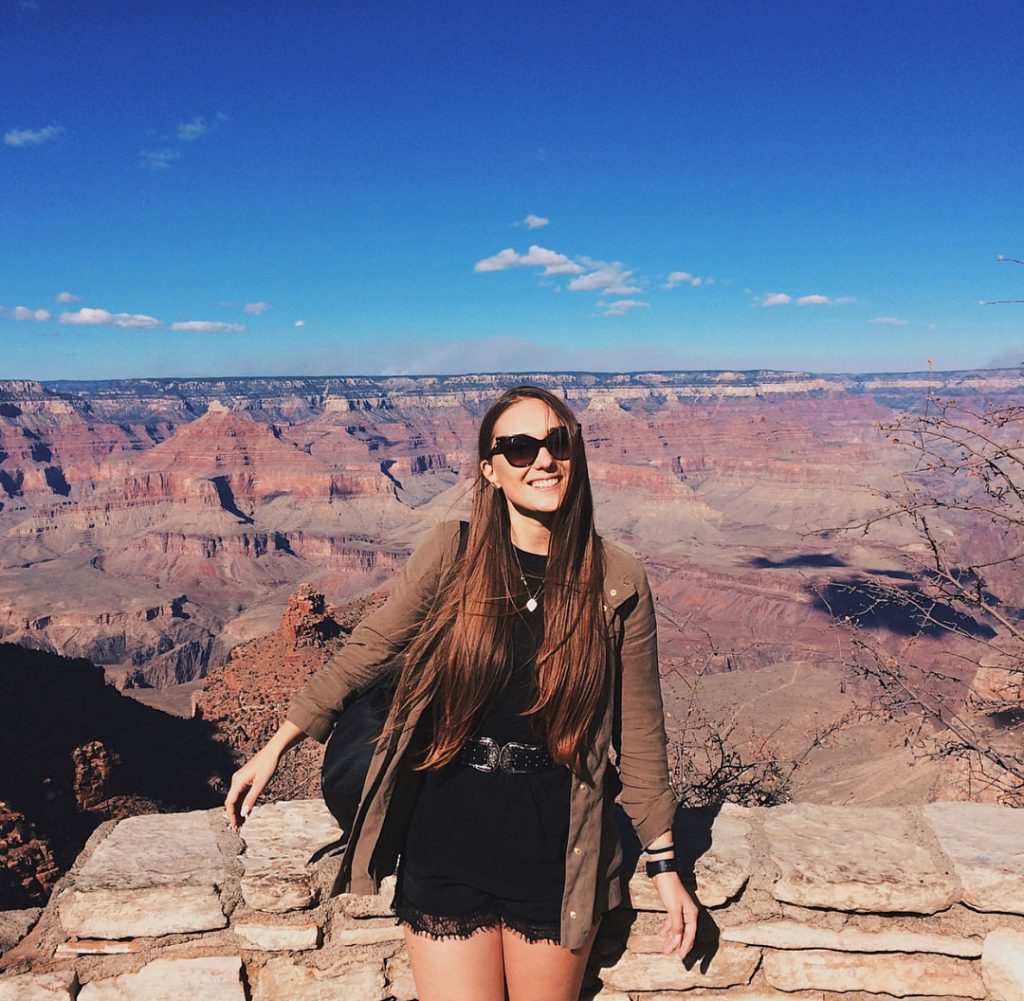 Like Horseshoe Bend, the Colorado River runs through the Grand Canyon—and with so many different scenic lookout points to choose from (Mather Point, Yavapai Observation Station, and Mary Colter's Desert View Watchtower, to name a few), you'll have no problem getting an incredible wide view of one of the most stunning places on earth. Try to visit the Grand Canyon at either sunset or sunrise—it'll take your breath away.
Hollywood Sign
Heading over to the west coast, we have the Hollywood Sign—another American landmark and cultural icon. This famous sign is situated on Mount Lee and overlooks Hollywood in Los Angeles, California. Most people know it for being synonymous with the glitz and glamour of the entertainment industry and life in California, filled with movie stars, beautiful weather, gorgeous beaches and opportunities for fame.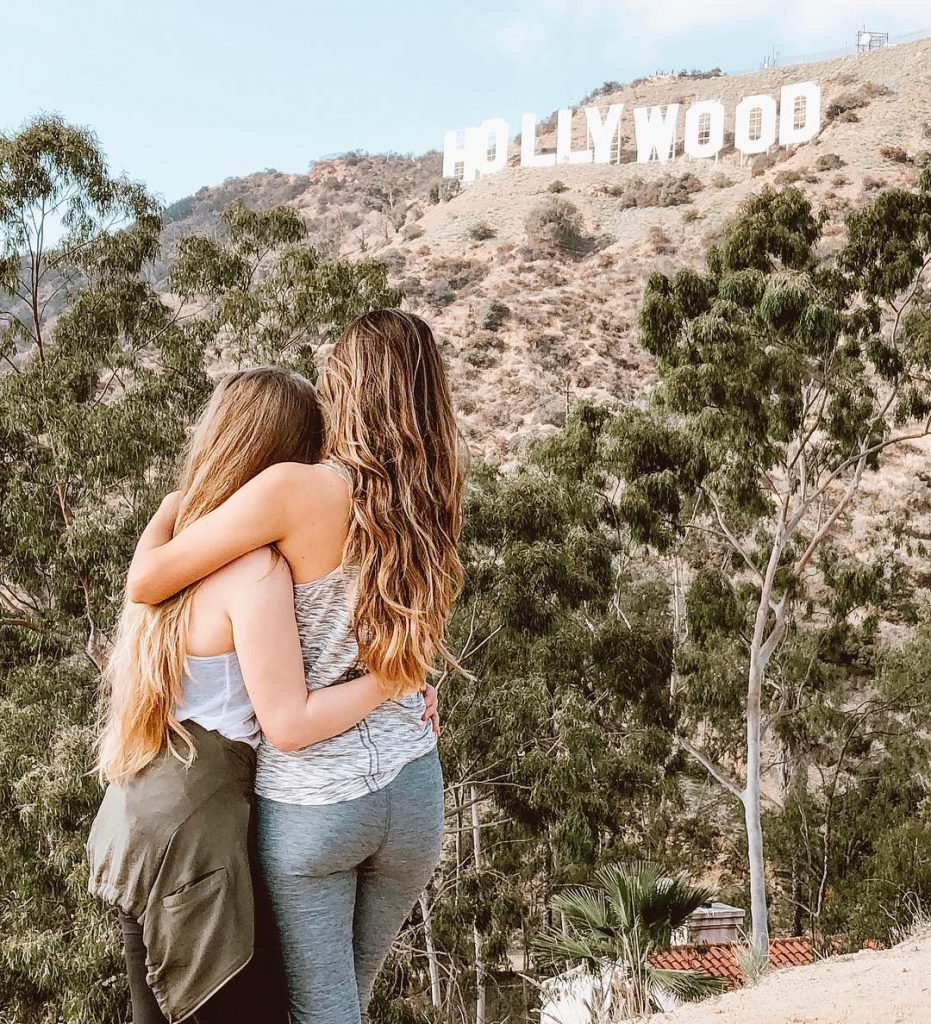 With "Hollywood" spelled out in 14-meter-tall white capital letters, the sign makes for a great photo opportunity from any angle. Some people prefer to hike the Hollywood Hills area of the Santa Monica Mountains to get a picture from behind the sign—others prefer to stay in the city area itself, since the sign is visible from nearly anywhere in it!
Yellowstone National Park
Sitting atop a volcanic hot spot and spanning not 1, not 2 but 3 states (Wyoming, Montana and Idaho), Yellowstone National Park is a more than 9,000-sq-kilometre national park. It's one of the most popular parks in America because of its sprawling natural vistas, access to wildlife, and for its most famous feature: The gushing geyser called Old Faithful.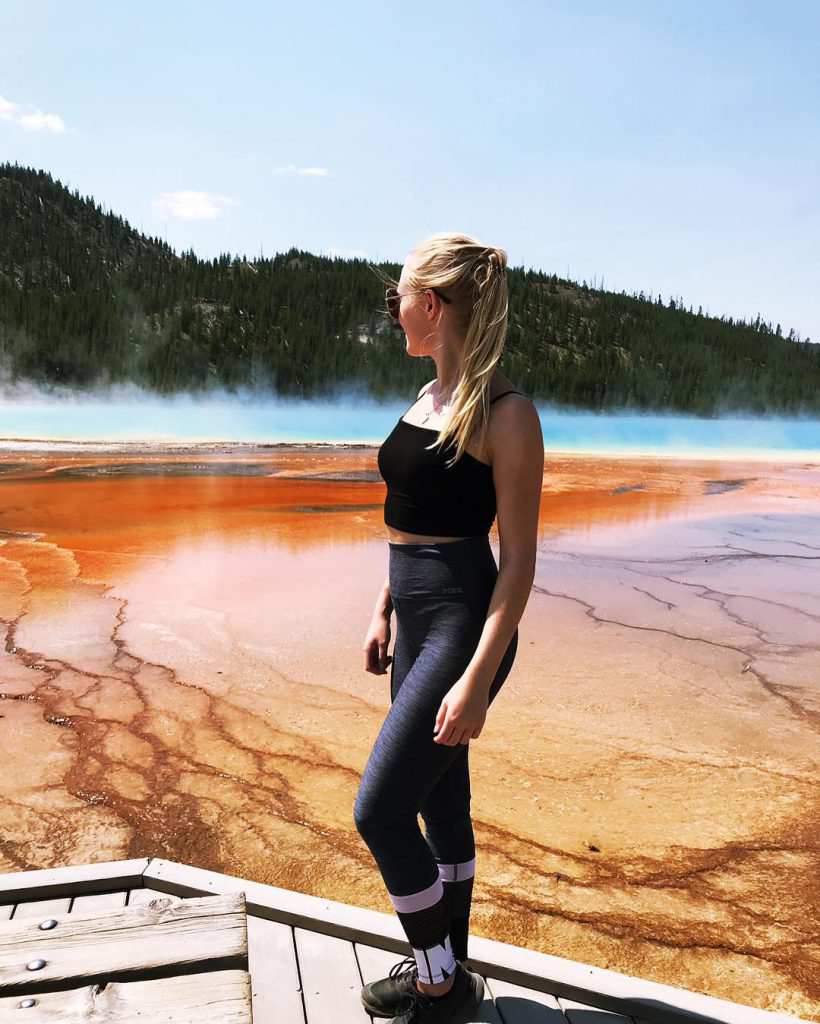 You can't go wrong taking pictures in Yellowstone—everywhere you look, it's gorgeous. From sweeping canyons, to lush forests, to hot springs, to alpine rivers, there's something to excite everyone and enhance your Instagram feed. Be sure when taking pictures to respect the wildlife, follow the signs to stay on-trail, and leave the area as clean as you found it.
The Bean
In the unofficial capital of the American Midwest—Chicago, Illinois—there's an interestingly gorgeous piece of architecture called "Cloud Gate"; but most people know it as "The Bean."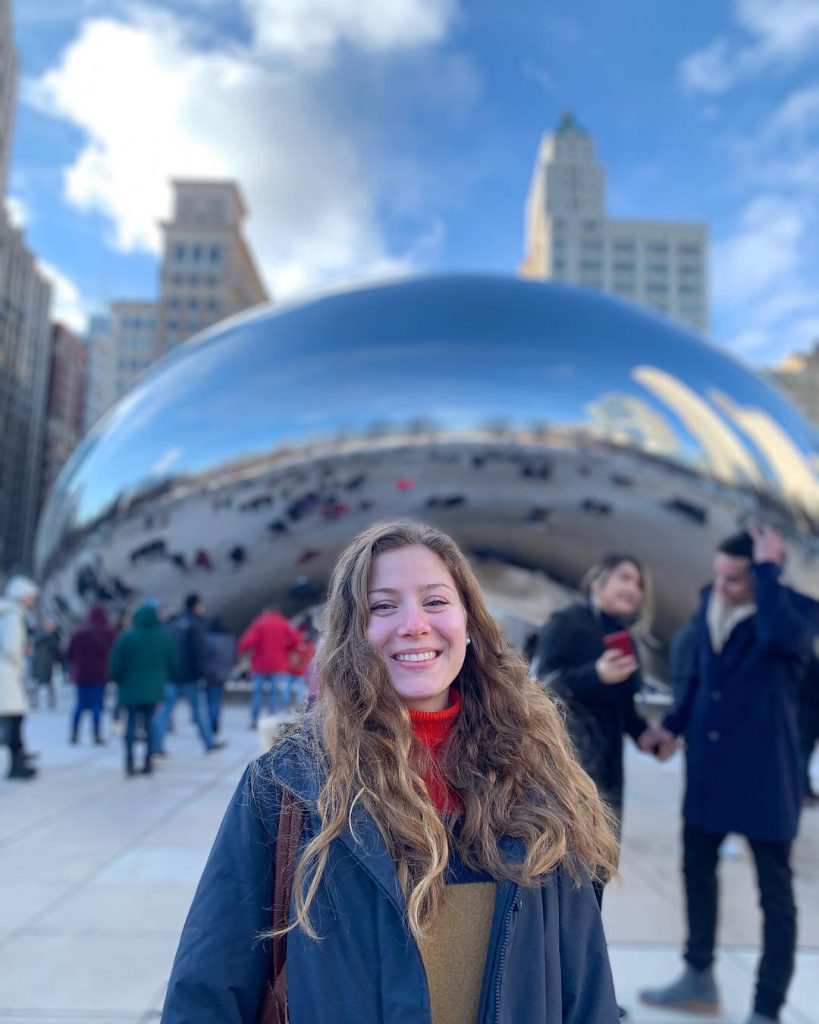 Why, you ask? Because it's shaped as a bean! It's a public structure built around 2005 that serves as a centerpiece for Millennium Park. It's one of the most popular places in the city to visit—not just because of the unique, mirrored nature of the structure that reflects the city's skyline, but also because of the lush green park areas surrounding it. Try to visit The Bean on a sunny day with blue skies … it makes for a more bright and beautiful Instagram.
Monument Valley
Monument Valley is another desert-based locale—but trust us, it's worth the trek. Out on the Arizona-Utah border, Monument Valley is a very iconic piece of America's natural landscape. You might recognize it from movies and TV shows … Forrest Gump, anyone?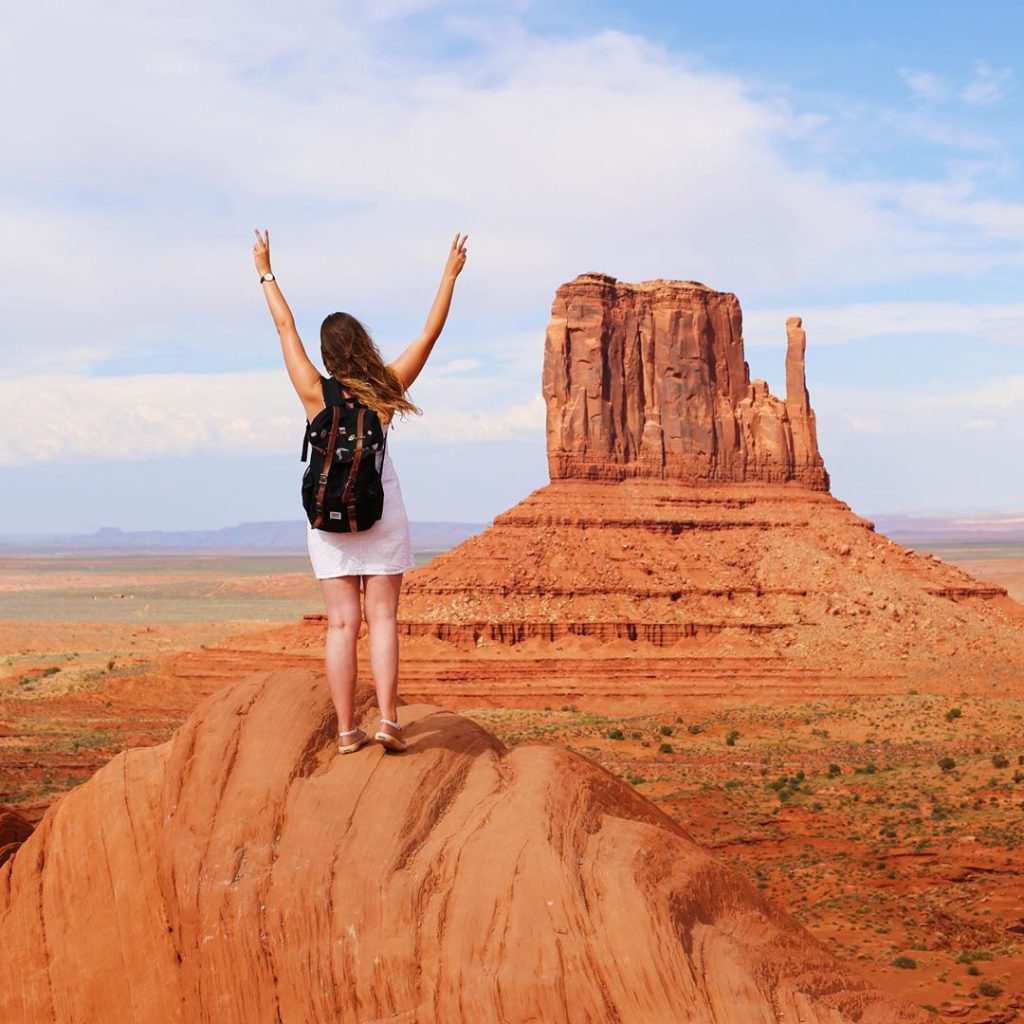 The valley is on Navajo land and is accessed by the looping, 17-mile drive that takes you right through the heart of it. While the towering red-sandstone rocks are the focal points of this area, the best photos are taken right from the road—with as wide a lens as you can get. 
Literally anywhere in Hawaii
It's hard to choose just one place in Hawaii that's worthy of an Instagram … and that's because the entire state is a visual feast for the eyes! With bright blue waters, lush green vegetation, and beautiful, bright flowers, fruits and more, Hawaii is an entire Instagram influencer's feed just waiting to happen.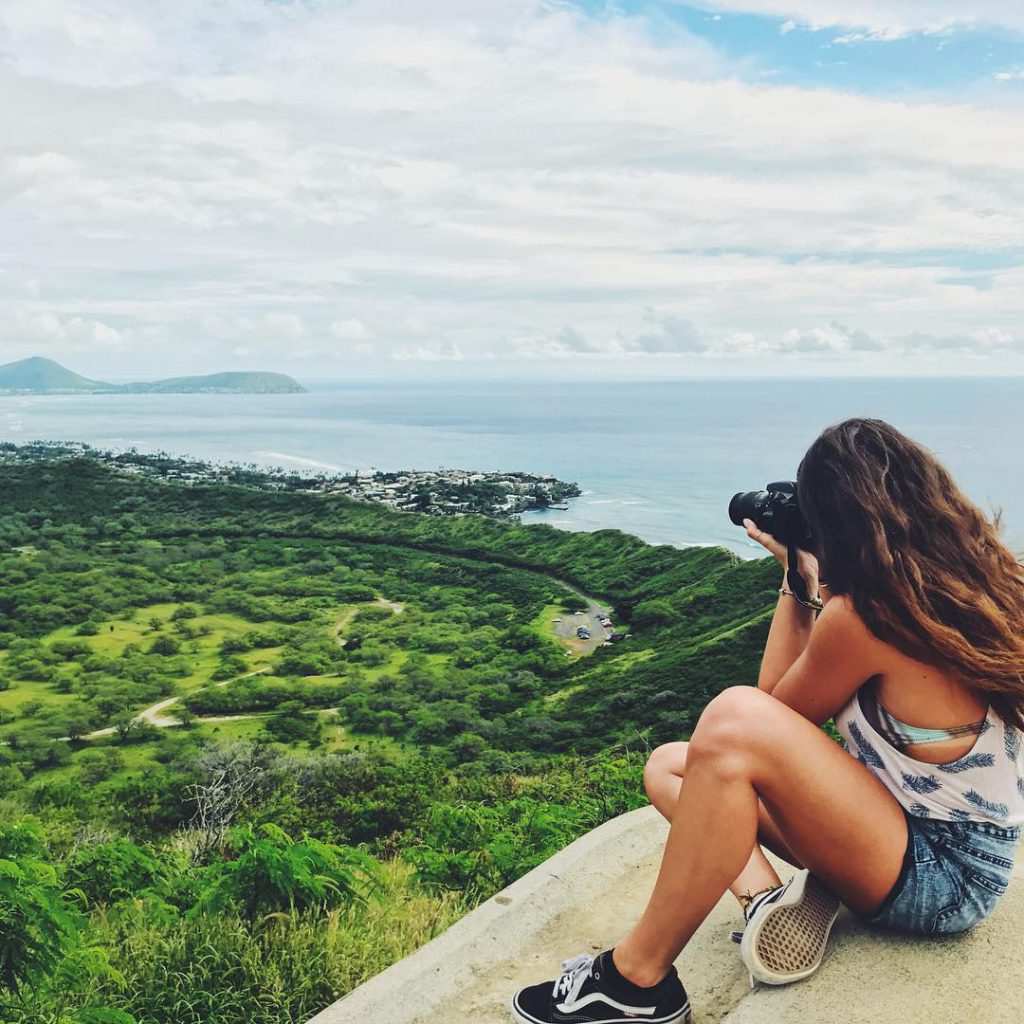 Honolulu is Hawaii's capital, so it's the most popular place to visit and stay—but we suggest visiting Maui, Kauai, and the big island which is called Hawaii. It's a long flight and far away from the continental USA—but there's no denying that it's one of the most breathtaking places you can visit in the world.
Disneyworld/Disneyland
It wouldn't be America without Mickey Mouse! Everyone knows it and everyone loves it—the Disneyworld and Disneyland Theme Parks. Disneyworld is located in Orlando, Florida and Disneyland is out in Anaheim, California; but both area equally as fun to Instagram and equally as magical to experience.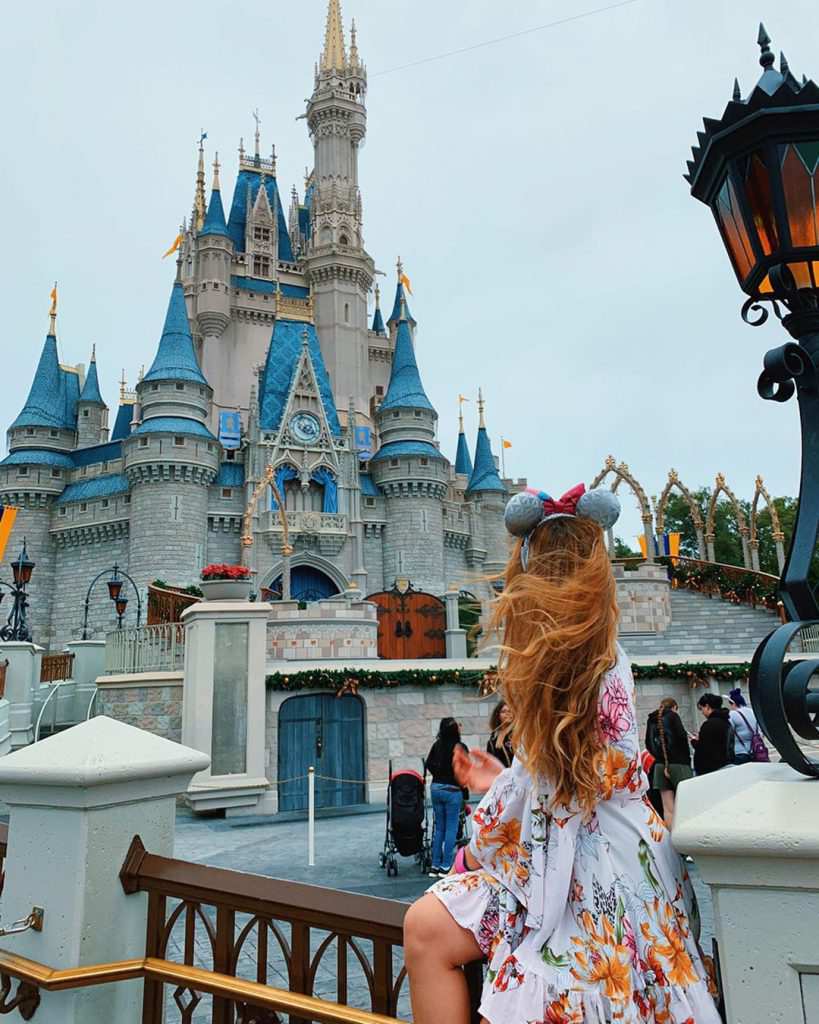 Disneyland was built in the 1950s and Disneyworld was built in the 1970s—but today, they each get an average of more than 50,000 visitors per day. They're hugely popular places for families to vacation together, and they're filled with countless rides, characters, foods, and chances to immerse yourself in the world of Disney. If you're looking for that perfect photo, we recommend wearing mickey ears and posing in front of Cinderella's castle!
Times Square
Last but certainly not least—Times Square! Located in the heart of New York City's most populous and popular borough, Manhattan, Times Square is a hustling and bustling hub. It's known for its huge billboards advertising everything from the latest fashions to the most successful Broadway shows, for its characters dressed up in costume, and its countless hot dog stands and pretzel carts littering the streets.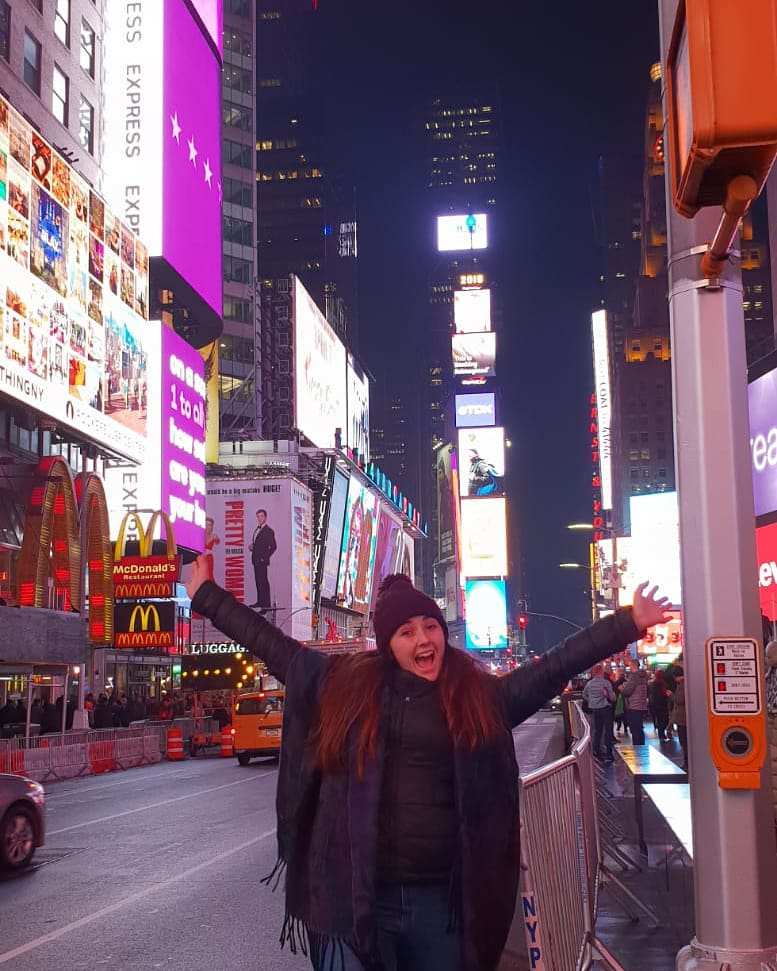 Thousands of people line Times Square every New Year's Eve for the legendary countdown to midnight—but it's an extraordinary photo opportunity any day of the year. For some of the best shots, climb the TKTS ticket stand booth stairs and get a panoramic. And be sure to capture that quintessential selfie with the lights in the back—you won't be disappointed.