Working and traveling in another country is an incredible way to kickstart the next chapter of your life. It gives you the opportunity to gain international work experience that will improve your CV, while still spending ample time exploring a new part of the world and satisfying your sense of wanderlust.
One of the best ways to work and travel abroad, while still experiencing cultural exchange that can help you broaden your horizons? Being an au pair!
Cultural Exchange
As a Cultural Care au pair, you get the unique chance to fully immerse yourself in American life and live like a local. Because you live with an American host family in their home, you are able to witness firsthand how people in the USA live day-in and day-out. You get to be part of their small, everyday routines like eating dinner together as a family at the dining room table, or making a big breakfast every Sunday morning in your pajamas.
You also get to be part of special seasonal traditions in America, like apple-picking in the fall, or going to the beach on hot summer days. Holidays in the USA are always extra fun as an au pair, because you get to experience new traditions, foods, and celebrations as a part of the family. There's nothing like your first Thanksgiving in America—or putting on your best red, white and blue outfit for an outdoor BBQ on the Fourth of July.
Holidays aside, becoming an au pair in the USA means experiencing American culture in ways you simply can't as a tourist—or as a visitor who is here to volunteer or work in a different field. That's because as an au pair, you are welcomed into your host family as if you are an older daughter or son. You have the opportunity to meet other American locals and be part of your host children and host family's communities in ways that are unique to the au pair experience. Since you're in the USA for at least a full year (with the option to stay longer!), you can join a local sports team or club—or maybe get involved in a nearby church!
No matter how you choose to spend your free time, simply by being an au pair in the USA you are setting yourself up for an authentic and immersive cultural exchange experience!
Travel America
As an au pair in the USA, travel is baked right into your experience! Not only will you be calling a new country home for at least a year, you'll also have ample opportunity in your off-duty time to explore America.
Whether you road trip with fellow au pair friends to a new state every weekend, or you take week-long vacations with your host family, OR you save most of your adventuring for your travel month at the end of your au pair term, you won't miss out on your chance to see gorgeous new places throughout the USA.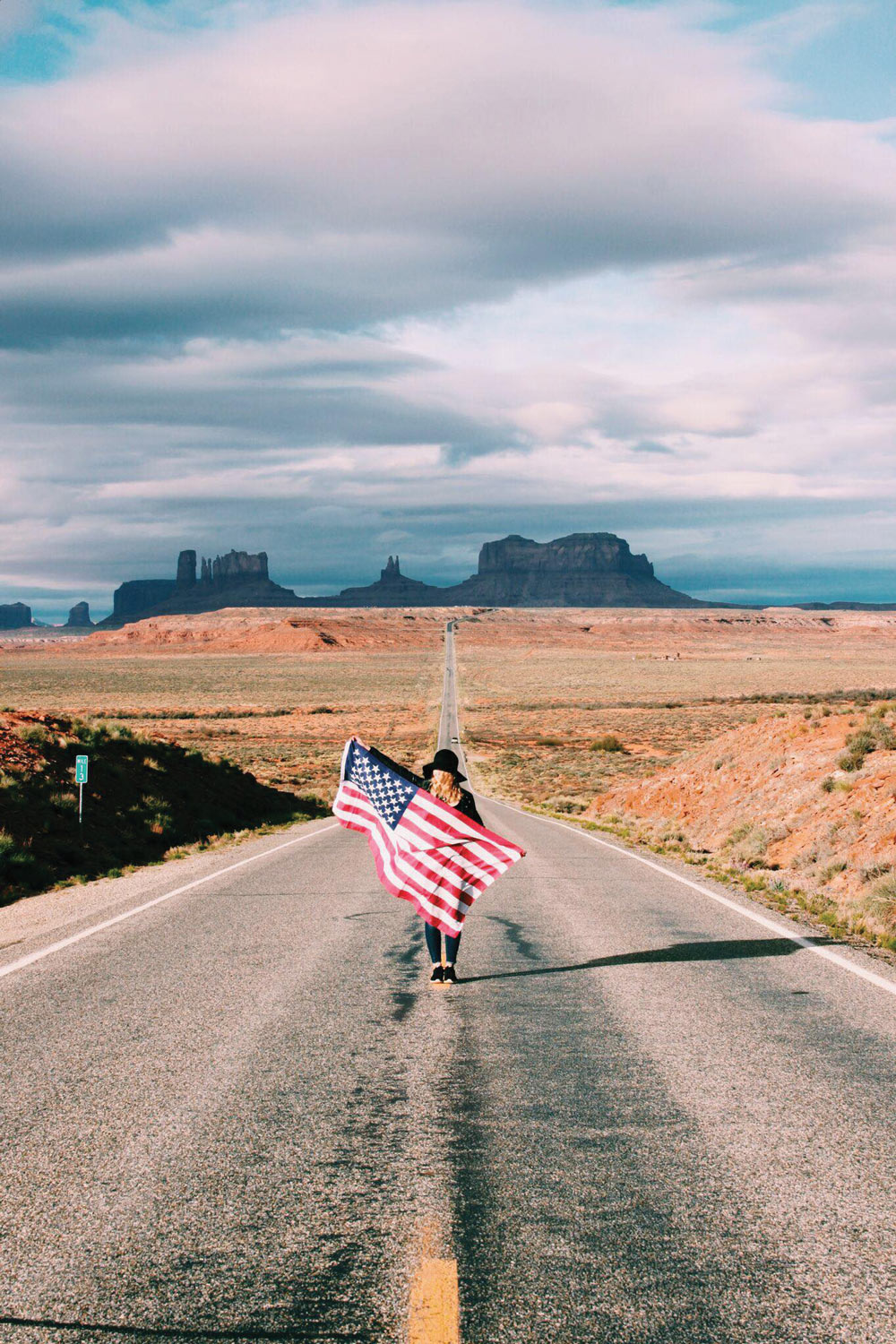 Unlike many other work abroad options, being an au pair has built-in vacation time, per your J-1 cultural exchange visa. As part of the au pair program, the U.S. Department of State requires that all au pairs receive 2 weeks of paid, off-duty holiday, as well as a 30-day grace period at the end of your year, during which you can travel. You're also guaranteed at least 1.5 consecutive days off per week and one full weekend off per month.
All of that time off means you'll have lots of chances to travel your way through America!
Work Abroad
Another incredible part of spending a year in the USA as an au pair? Gaining international work experience that can set you up for a successful future!
Whether you're interested in a long-term career in childcare or another field, working as an au pair for an American host family will give you skills that can enhance your job potential upon returning home. Employers love to see things like leadership experience, strong verbal and written communication skills, and organizational qualities in candidates—all things that are part of being an au pair!
Other work abroad opportunities allow you to earn an income, but don't necessarily give you the same transferrable skills that being an au pair does. It's easy enough to be a bartender somewhere or work on a farm for a year—but if you want an opportunity to gain the kind of international work experience that translates well to a variety of other careers, then being an au pair is the way to go.
Of course, living in the USA and immersing yourself in the English language is another advantage for your career, long-term. English is so universally spoken, and a great skill to have in most fields—especially things like business, marketing, or international relations. So as an au pair, you can add English fluency/proficiency to your resume and CV!
Overall, being an au pair in the USA is the best way to combine work, travel and cultural exchange. The au pair program perfectly blends these three things to help you get the most out of your experience abroad. It also allows you to make new friends, find a second family, learn more about yourself and grow—every single day.