Becoming an au pair is a big decision, one that you know will change your life – something that you can already feel but can't yet tell how, exactly. With so many gap year options available, it is easy to doubt yourself and wonder if the au pair program truly is the best fit for you – if it will be that unique experience that you are longing for, the one that will turn you into the person you want to become.
Don't feel self-conscious about your hesitations, these feelings that you are experiencing as you are trying to decide on the best year of your life are totally normal to have!
One thing to know is that you are not alone in this: whether you are looking for a friendly ear, some seasoned advice or a pep talk session, our au pair alumni and team at Cultural Care are happy to support you any time and help you determine whether the au pair program is right for you. And in order to guide you in your thought process, we have built this bulletproof guide to figuring out, in just 3 questions, whether Au Pair Life is the best next step you could take. Ready? Let's go!
Can I become an au pair?
First things first, not everyone can become an au pair. The au pair program in the USA is regulated by the U.S. Department of State, who requires that aspiring candidates be between 18 and 26 years old in order to be eligible to become au pairs.
Another major requirement is childcare experience: be it babysitting, coaching, tutoring or any type of activity benefitting children, au pairs must have at least 200 hours of experience caring for children. If you love kids and being around them, this program is for you!
In order to become an au pair, you also need to have a valid driver's license. A big part of an au pair's duties and responsibilities lies in helping children get to school or other activities, so being a driver is mandatory.
You also need to have completed secondary school or equivalent to be eligible to the au pair program, and need to have a clean criminal background, good health, and to be a non-smoker.
Last but not least, an au pair needs to be willing to commit to spending at least 12 months abroad, and embrace family life away from home!
Does this sound like you? Congrats, you can become an au pair! Now, let's see if you should.
What experience am I looking for?
So you want to do something different and live your own adventure, but is Au Pair Life the right choice for you? This depends on what you are looking for. Let me tell you a bit more about what being an au pair means, to see if it matches your expectations for your best year ever!
If there is one thing that all au pairs and host families on the program have in common, that's love for cultural exchange – they are not just looking to travel or get a nanny for their children, they want to experience a new culture through a shared every day. Being an au pair is living like a local, finding a new home and family away from home, meeting new friends from around the world, experiencing the USA through travel, and ultimately becoming a true global citizen.
Becoming an au pair is also all about traveling America: throughout their term, au pairs get many travel opportunities, from weekend road trips with friends to vacations with their host family. But that's not it: au pairs are entitled to 2 weeks of paid holiday, as well as a full extra month to travel once their term is over. This is a chance to discover even more of the USA with friends, while benefitting from an affordable program: au pairs are not only provided with room and board by their host family, they also receive a $195.75 minimum weekly stipend that is simply pocket money for them!
The au pair program is also about childcare of course, as au pairs are entrusted by their host family with the great responsibility of caring for their children. Au pairs thus get the chance to shape the lives of children, being alternatively a role model, an older sister or brother, and a friend – or all at the same time! This is a full-time responsibility that is not always easy to handle and that requires a great deal of love and patience, but that is also incredibly rewarding, as anyone who has previously worked with children would know.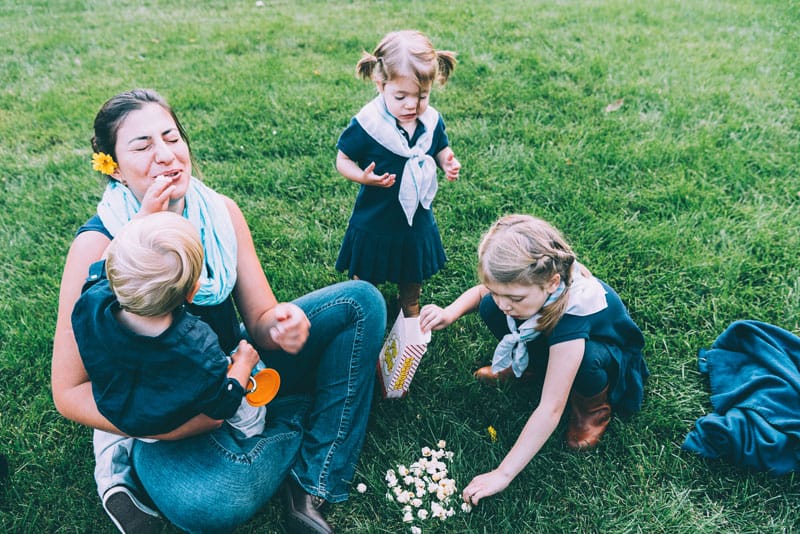 The au pair experience is also a unique opportunity to grow personally and professionally. Au pairs come back home from their year in the USA saying how much they have changed and grown during their experience, becoming more mature and self-confident versions of themselves, but also acquiring skills that they didn't suspect they could have and that helped them build their career, whatever the role or industry they were aiming for. This goes to show that you can have the time of your life while building your resume!
Lastly, if you also dream of experiencing a classroom on an American campus, the au pair program is your best bet! A lesser-known but equally important component of the program, studying at an American college or university is required by the U.S. Department of State – and your host family will be contributing up to $500 per year towards classes of your choice. What better opportunity to learn more about one of your interests, try something new or meet local friends? Needless to say, studying at an American college will also further strengthen your English skills, on top of your everyday interactions with Americans from which you will learn English naturally.
This is basically your au pair year – or more – in a nutshell! Is this up to what you are picturing for your gap year? If yes, we are getting close! Just one last thing to check to know if you are ready to embrace all aspects of Au Pair Life.
Am I ready to take on the duties and responsibilities of an au pair?
Being an au pair is not just about traveling, meeting amazing people from around the world and getting to know the ins and outs of the American way of life: it is also about working and assuming a full-time responsibility. An au pair works for a maximum of 45 hours per week and 10 hours per day, with at least 1.5 consecutive days off per week and 1 full weekend off per month.
The most important – and biggest, time-wise – part of your au pair experience will therefore be caring for your host children. Among the common duties and responsibilities of an au pair are meal preparation for the children, helping them in their morning routine, driving them to and from school and activities, engaging them in fun games, taking care of their laundry and tidying up their rooms, helping the kids with homework or helping them get ready for bed…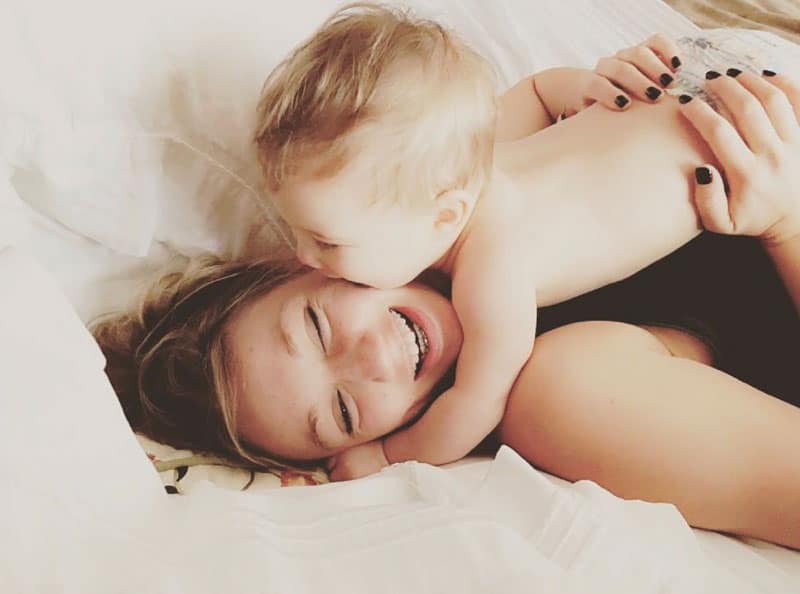 Caring for children can be sometimes smooth and heartwarming, sometimes tiring and challenging – just like life itself. This is something that you need to acknowledge and be prepared for before you embark on your own au pair adventure – but don't let it curb your enthusiasm! Au pairs can have harder times just like everyone else, but only to come out of these stronger and ready to tackle any new challenge that may come their way.
The question is, can you picture yourself performing these duties, and are you up for your own challenge? If so, then Au Pair Life awaits! Learn more about the program and get ready to start your journey!