The last time you checked, they were all over social media, flooding your feed with their luscious travel snapshots and flaunting the brand new culture that they have embraced just as easily as if they were born into it… Who? Your friends, classmates and relatives living their best life while on their gap year on the other side of the world. Work and travel abroad has now become one of the hottest travel trends.
You know you're missing out as you check out the endless fun that a working holiday can bring, but what exactly are you missing out on? What would be in it for you? All participants to a gap year program agree: it will change your life. But how? That's what we have asked current and former au pairs in the USA – one of the most well-rounded and fulfilling gap year programs out there.
Discover what they had to say and get ready to start packing for your own year abroad!
You will grow and develop skills that you never thought you could have.
Choosing to spend a year abroad is giving yourself the chance to grow into the person that you want to be – but also become a stronger version of yourself, thanks to so many new, unexpected experiences under your belt. You will become a pro at dealing with new situations in a foreign environment, will learn about yourself as much as you will about the world, and will come back home with a slew of new skills that will come in handy in your professional career – setting your resume apart from your peers'. Just hear how her experience abroad changed Vanessa:
""Life begins at the end of your comfort zone" – no quote could ever express my experience in the USA as an au pair better than this one. I have grown so much as a person over here, I have developed a skillset that I didn't have before – I became more patient, kind and mindful. I have been to places that I never thought I would visit, organized vacations, managed difficult situations and dealt with problems that seemed unsolvable. Deciding to become an au pair was one of the best decisions I have ever made." – Vanessa, au pair in New York.
You will conquer your fears.
Embarking on a year-long adventure in a foreign country can often feel like a leap of faith: will you actually make it? Can you overcome homesickness, adjust to a new culture and a new language, take on new responsibilities and make new friends all at once? Taking that huge step and going abroad is answering "yes" to all of these questions and learning to trust yourself that you do have what it takes. Spending a year abroad is the ultimate self-confidence booster – it may not always be easy, but a year down the line, you won't even remember what fear feels like:
"When I first arrived in the USA, I felt really uncomfortable with the language. Even though my English level was intermediate, I was afraid of failing. My host family was very helpful and supportive, but after a couple of months, I realized that the solution to this problem started with me. I had to learn to trust myself and let the fear go away. Nowadays, I apply this same thought to almost every rough situation that I go through… "I got this!" That's the most important thing I have learnt about myself, when it comes to dealing with life." – Nathalia, au pair in Tennessee.
You will explore the world…
Between affordable accommodation options and daily flights connecting you to anywhere in the world, there is no excuse not to travel today. There is nothing like a gap year to travel the smart way: not just see the sights but take the time to really get to know a new country in all of its diversity, and experience travel as a local – which can also teach you a thing or two about budgeting!
"Living in Colorado and traveling through the US was the best experience I've ever had! During my two years as an au pair, I was able to visit 21 states and I got to see a lot of what the US has to offer. Every state has its own charm and there's something beautiful to see wherever you go. Saving half of my paycheck every week made it possible for me to go on a lot of weekend trips or road trips with my friends. Colorado and its surroundings are beautiful and offer gorgeous sceneries, which is why it was easy for me to see a lot of places by doing road trips. My favorite thing to do was exploring the National Parks because the views are breathtaking! But I also loved going to big cities like New York, San Francisco, Chicago, Boston or Seattle. They are so overwhelming and make you feel like you are in a movie." – Swaantje, au pair in Colorado.
… And want to travel some more!
Another side effect of getting to travel all year round is that it will make you long for more. More adventure, more breathtaking places to visit, more friends to meet, and more self-discovery along the way. Your year abroad might actually be nothing but the start of your journey!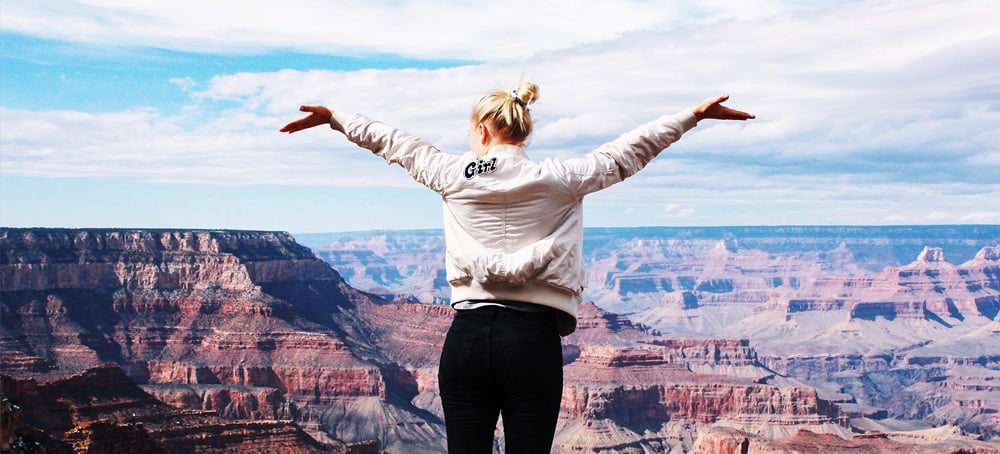 "As an au pair, I have been to places that I had never imagined I would go to. I have met amazing people and experienced a lot of different cultures. As I am doing all these things, I feel like the world is exactly the size it needs to be for me to explore it. I learn more about myself with each trip that I go on, and I have learnt how to make plans, stay focused and save money for my next steps – because I am not done exploring this world yet!" – Nathalia, au pair in Tennessee.
You will improve your language skills.
Living like a local for a year in a new country is also your best chance to improve your language skills. Forget about boring classes and homework, you will gain fluency very naturally – dare I say, almost effortlessly – from your 24/7 immersion in a language that you will speak with all of those surrounding you – from your friends to the barista at your favorite coffee shop! Au pair Thomas definitely made the most of his experience in America:
"Ever since I came home after being an au pair, I still hear people say how much I changed and personally grew from that experience. I also became fluent in English, and that has been very helpful for my career, since I am studying English to became a teacher. I can finally switch to English without any hesitation and impress people with my speaking skills." – Thomas, au pair in Pennsylvania.
You will make friends from around the world.
Are you longing to meet new people and looking to share these incredible moments, exciting discoveries and small hurdles that will make your year abroad? Fear not, as a gap year is also the ultimate opportunity to meet new friends, not only from your new country of choice but from all around the world! Sharing a common travel experience and mindset will bring you together with people that you would have never met otherwise, and many of these new friends may actually become some of your best friends for life. As Lucyanne puts it, this is yet another chance to learn from different cultures:
"Not only did my au pair year increase my confidence, but I also gained more knowledge on different cultures from living as an American and from the friends that I made. I now have friends from so many different countries, all of which have something new to teach!" – Lucyanne, au pair in Connecticut.
You will find a new home away from home.
Just like your year abroad will bring you new friends, it may also give you a second home, a place that you will belong to and a family that you will become a part of forever. Here may lie the main difference between traveling as a tourist and a year-long work and travel experience: the latter is about love. Not just loving a landscape but building deep connections with a community and a neighborhood. A safe place, your people, a new home, thousands of miles away from home:
"From the moment I arrived and throughout every situation ever since, my host family continues to help me, share with me, teach me as much as they can, and to push me to fulfill my dreams. They love me. I believe that home is more of a feeling than a place, and they are my perfect example for this. They are my home." – Gaelle, au pair in Utah.
You will make memories for a lifetime.
On top of all the objectives, concrete benefits of spending a year abroad, it is also one of the most thrilling life experiences that you can get. One that you will proudly remember for the rest of your life, one that will influence you many years after you return. It is a special achievement that will make your heart full whenever you'll look back on it: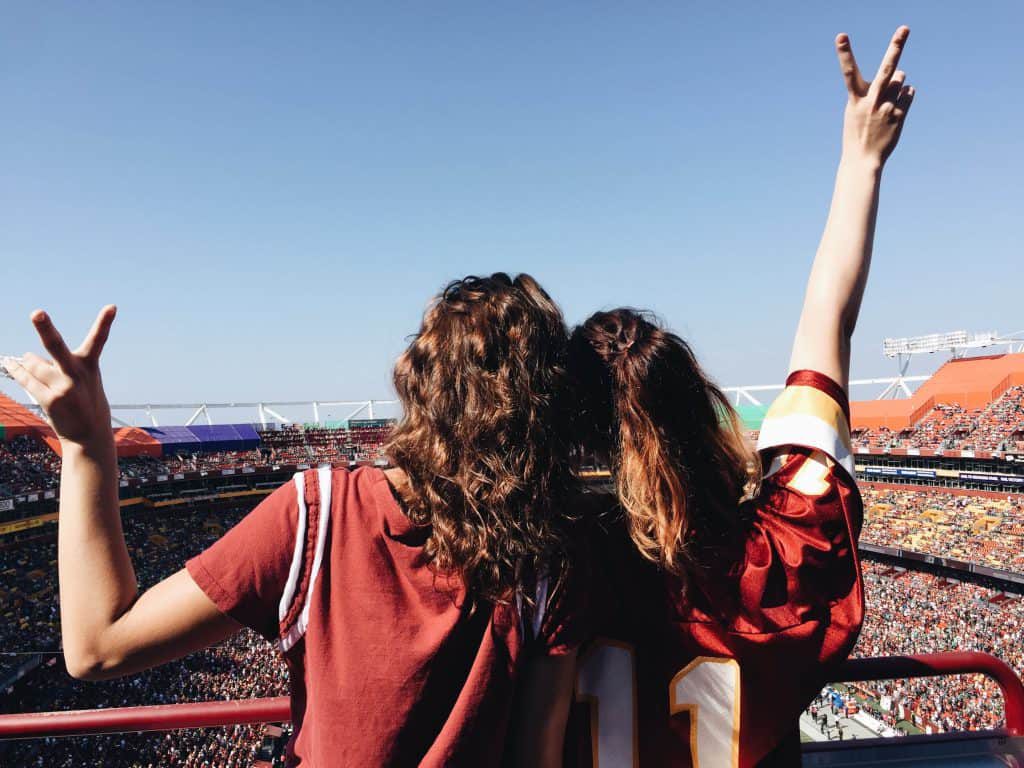 "For sure this is going to be a year to remember – you are going to make memories that you will carry with you forever. Every single place left me something inside, a feeling, another piece in my puzzle of this cultural exchange." – Bianca, au pair in New York.
You will gain a new perspective on life.
Not only will a gap year change your life, it will also broaden your perspectives, as you experience life in a new country and culture. Spending a year abroad is a chance to step out of your comfort zone and meet new people with different ideas, live the life of a local and experience the culture firsthand, and ultimately become a more open, compassionate and educated citizen of the world:
"I have always been convinced that there is so much more to see outside the town where I grew up. Through my au pair experience, I managed to see some of it. I managed to meet new people from all over the world with their personalities and their stories behind them, share common passions and even opposite points of view. What's more, I have acquired an open mind that only this kind of experience can give you. Now I can say, I'm ready for the next adventure!" – Bianca, au pair in New York.
Are you feeling ready to start yours?
Don't wait up, sign up here to begin your own adventure as an au pair in the USA now!