Au pair Rémi just returned home to France after spending 2+ years caring for his two host boys outside San Francisco, CA. Despite being there at the beginning and height of the COVID crisis, Rémi was able to visit all 50 U.S. states! We talked with him to find out how he was able to accomplish this and what he learned along the way.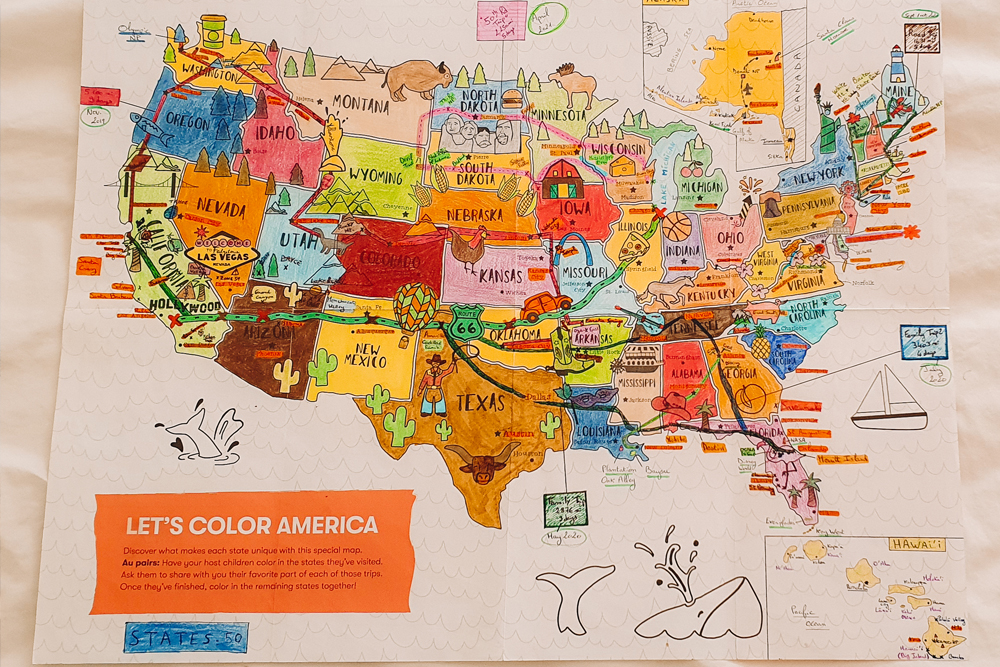 Did you come to the USA with the goal of visiting all 50 states?
My goal was half of the USA—so 25 states. And actually, I got 25 really quickly. So I said, "Ok, maybe two thirds." But even after COVID came, my host family said, "You can keep traveling. It's fine, we trust you."
I traveled with my host family across the country by car. I was an au pair in San Francisco and [my host] grandmother is in Florida. And my host family wanted to go there for summer. We decided to take the car and cross the country in three days. And on the way back, we took four days. And we stopped in different cities and states including Albuquerque, New Mexico, Amarillo, Texas, and Memphis and Nashville, Tennessee. So, it was amazing.
My host dad's parents are in France, so every summer I got two extra weeks off. And I was also in the States for a total of two years and 4 or 5 months so that helped.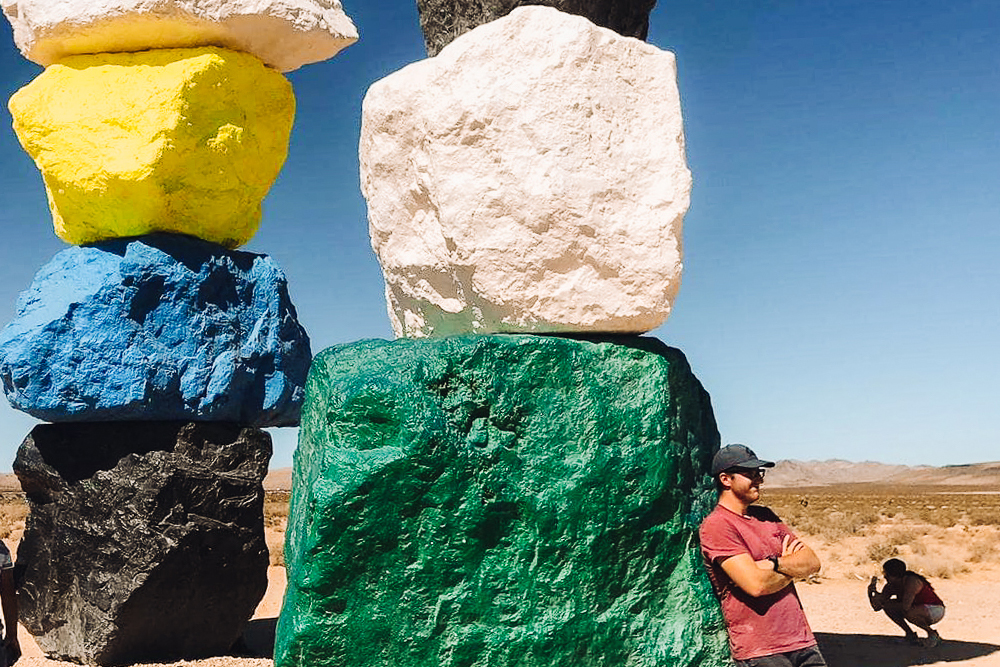 Did you have a strategy to accomplish this goal?
Yes! I organized pretty crazy road trips. And I tried to take some [of the country] by parts, by area. For example, last September, I took one week of vacation to see all of New England. I didn't just go to Maine, New Hampshire or Vermont. No, I did all of them. Because this country's so big, so you have to choose exactly the good parts for that.
You traveled so much, but was it meaningful travel? Were you able to really enjoy where you were?
Some people told me, "It's impossible. You just took a weekend for that." But you know what? I did what I wanted. I always made a list—"I want to see that, I want to see that…" Of course, I was tired sometimes. But it was amazing, I could do everything I wanted.
I tried to see the big cities but I also love nature, I love hiking. So a lot of National Parks. Normally I took one day during a road trip for each park. I'm a little disappointed because I wanted to see half, but I only did 26 out of 60. But I'm glad I did it because they were gorgeous.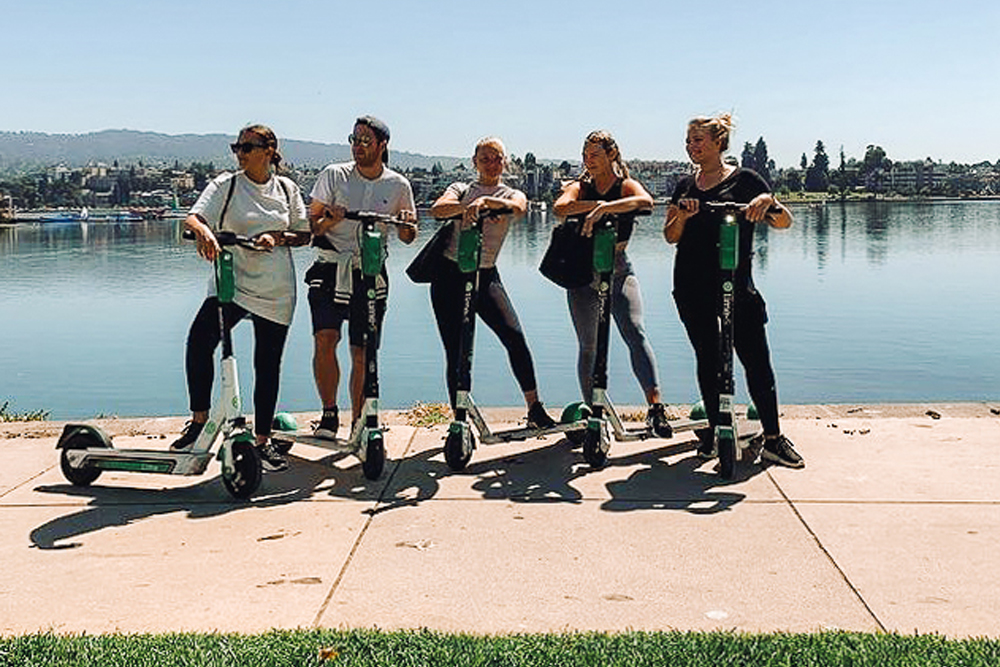 What was the first trip you took after arriving in the U.S.?
I booked a flight to Hawaii, and it was crazy! I remember I called my host dad from Hawaii, and I said, "I'm so confused. I don't know which gas I have to put in the rental car! And where is the button to open the trunk?" I was so nervous, it was funny. But he helped me.
Did you travel with other au pairs or was it mostly just solo?
Yes, I did some road trips [with other au pairs]. I went many times to Nevada and Washington state for a second and third time with some friends. And I have this friend in France—I met her before becoming an au pair. We did a big trip together—9 days and 14 states. It was amazing.
But when it was a new state, I wanted to do that by myself. I almost always traveled alone.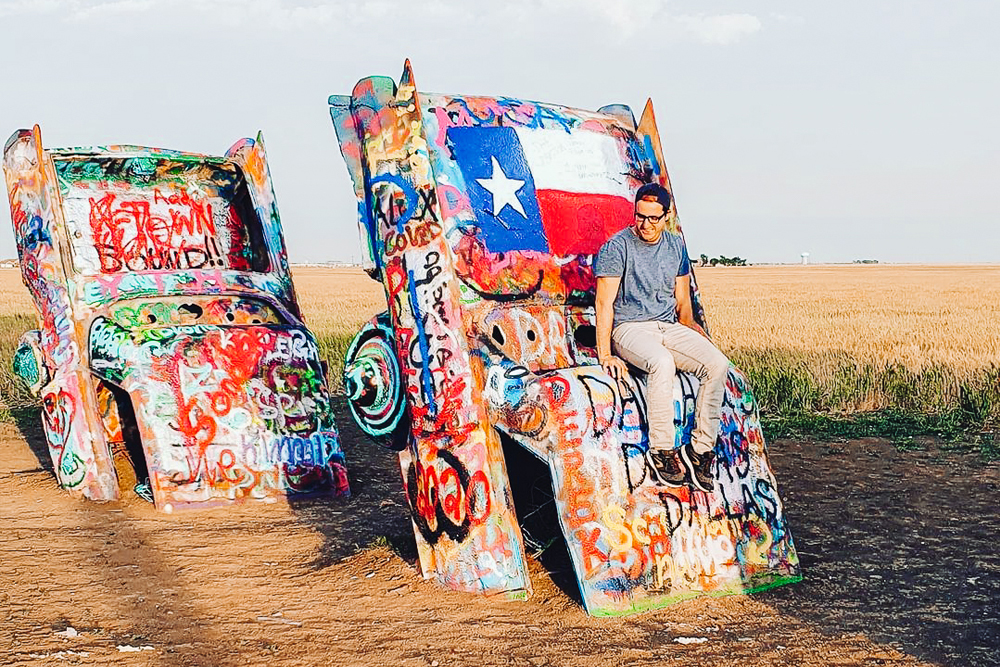 What did you get out of traveling alone?
It's important. I got maturity and experience. And you say, "Oh, I don't know if I can do that." And then actually you can say "Yes, I did it!". After that you're more confident.
How were you able to afford to visit all 50 states?
When I came to the U.S., I had my savings from France. I worked before coming here—I wanted to be free, you know? But actually, I didn't really use this money—not really. And after COVID came, and with the first lockdown, we saved a lot of money.
I met some au pairs in my area and they said, "Wow, you travel a lot. I don't understand. I cannot save my money". And I said, "Yes but we have different goals. You are going to restaurants and parties every weekend." It's easy to spend all of your salary, especially in [places like] San Francisco. If you take an Uber because you don't want to drive. If you order food and alcohol there. It goes so fast.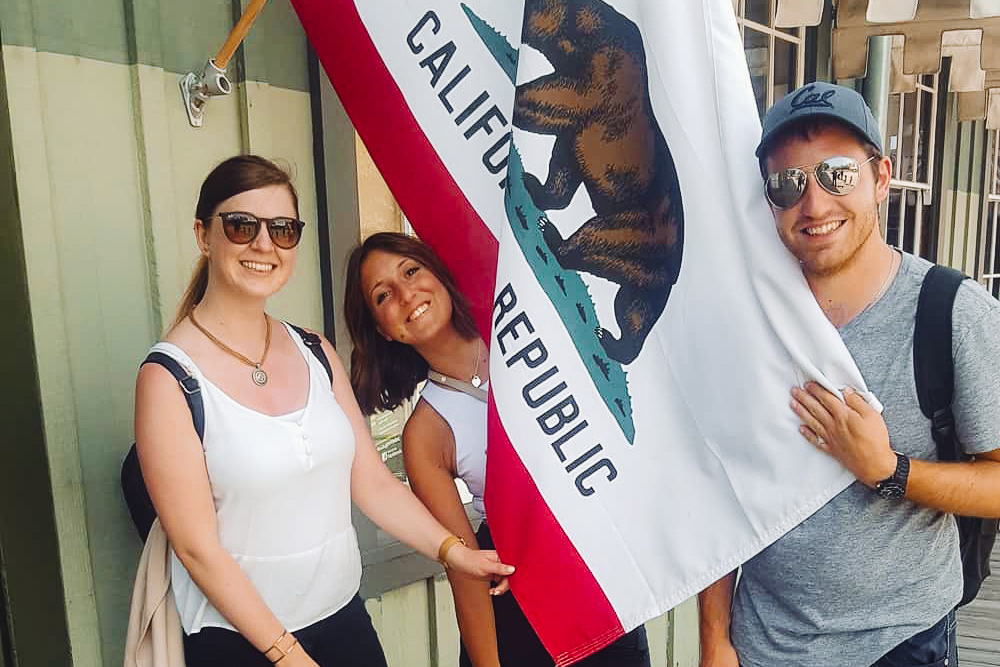 Where did you stay when traveling?
Airbnb. It was not too expensive. It was cheaper than a hotel. And I booked Airbnbs, for example, to cook—pasta salad or egg noodles. And having a fridge to put water and fruits in—that was helpful. I really loved Airbnb because you can meet people, just talking and learning about different states at the same time. Sometimes I would say, "I want to see that, and I want to see that" and they would say "Oh no, don't go there. Go there, it's definitely better". And it was! And that was super cool. I met so many nice people. And with my host family, it was hotels or camping.
Best tips to travel cheaply?
For the flights, just using a comparative website [to search]. And then after, book your flights on the website of the airline company. That's really important because sometimes the comparative websites take extra fees. Airbnb or camping can be helpful. And I went a lot to Walmart for food—it was not too expensive, it was okay. And saving money—maybe half of your salary—every week if you can. So you can save a little bit for taxes and the rest for your travel. I think it's good enough so you can enjoy the other half during your weekend, you know?
Did you have a favorite state?
That's funny because all Americans ask me that. My favorite city is Seattle. And I don't know if I can say California is my favorite state because I used to live there­—so it's a little bit tricky. I definitely love California! But if I had to pick a favorite state, I have a top three: Maine, Alaska and Washington state.
I think I love Maine because I went there during September/October. So the colors on the leaves, you know! I went to Acadia National Park and Baxter National Park and—oh my gosh—gorgeous.
In Alaska, I loved Seward and I really loved seeing the glacier. And I went to Denali National Park. Eleven hours in a bus! You can't drive through the park because it's protected. We saw moose and the bears, and it was just amazing.
And I think Washington state, that's the best one. The most beautiful national parks are there—Olympic National Park, North Cascades National Park and Mount Rainier. It's just gorgeous. It was my last weekend before leaving California—seeing the three national parks.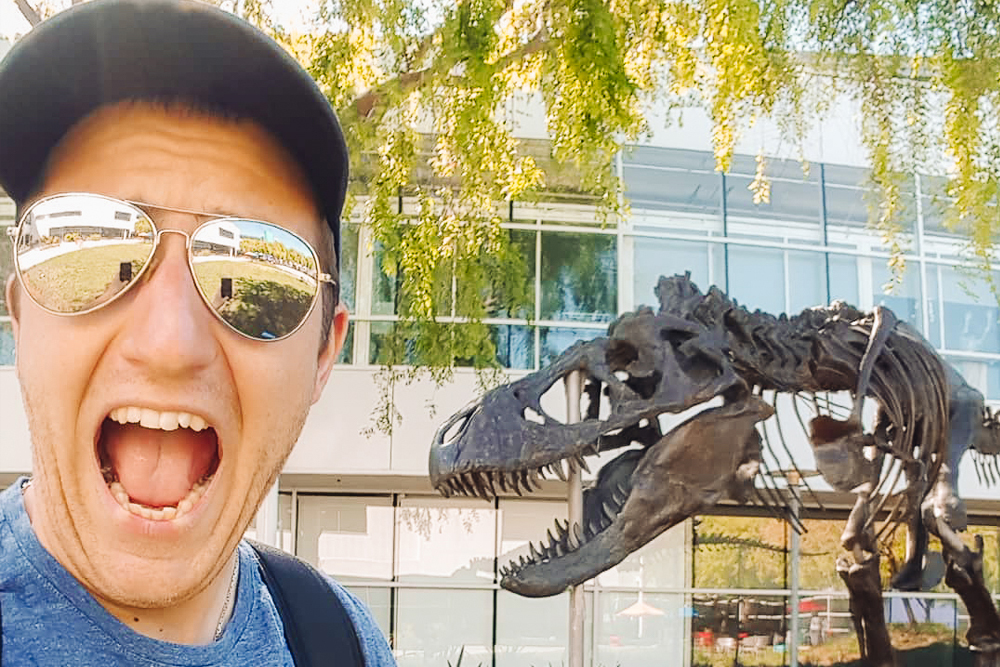 Which state has the friendliest people?
Alaska. I was definitely lost there. I flew and when I landed, I didn't have service at all, so no GPS and it was 10pm or something. So I couldn't go to the Airbnb. So I called the host and he told me, "Take this avenue. Take this street." And after that he said, "Ok, you are home now. So do you want a beer or something?" And we talked a lot, and he was really friendly.
Best food?
I think it was Tennessee for the barbecue!
Best beaches?
Hawaii
Best mountains?
Washington state
Best nightlife?
Louisiana
Best shopping?
New York. When you're there you want to spend all your money for gifts!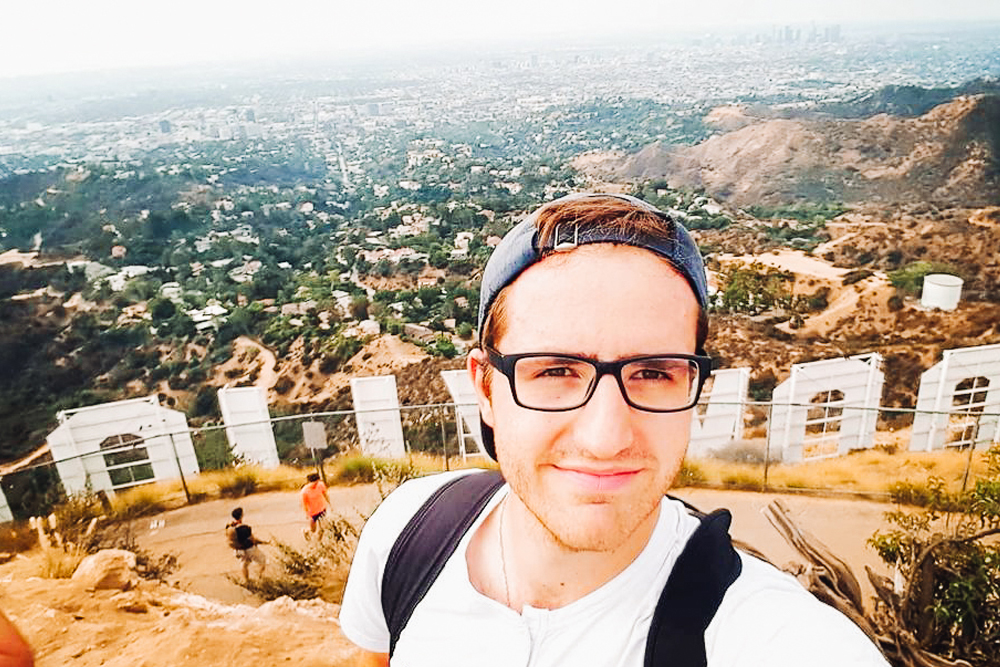 Other travel advice for au pairs?
Trust yourself. You can do it!
Thank you Rémi for sharing your story!